gallery"88937,88938,88933″]
Nicki Minaj is not Lil Kim's favourite female rapper right now but Remy Ma is one who she is down with
Lil Kim is currently promoting her new mixtape Hard Core 2K14 and stopped by BET 106 & Park on Wednesday dressed in all black everything.
SEE ALSO: Lil Kim Says Nicki Minaj Is "Obsessed" Talks K. Michelle Beef [VIDEO]
The rap diva received a heartfelt welcome to the show by co-hosts Ray J and Erica Mena. While on the show Kimmy Blanco discussed motherhood, Remy Ma and her long standing feud with Nicki Minaj.
.@LilKim is in the building!!!!!!!!!! Y'all watching? #106andPark

— #106andPark (@106andpark) October 1, 2014
Lil Kim also showed the audience a new photo of her baby girl Royal Reign. Kim welcomed her first child in June.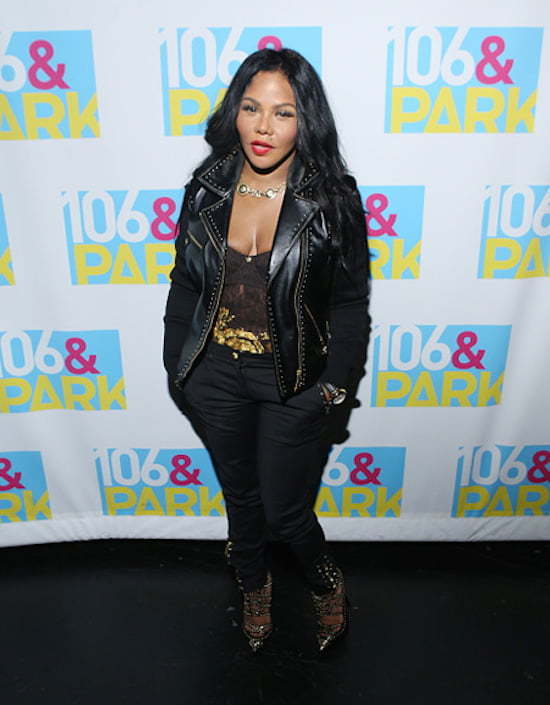 "It was the most expensive gift God has ever given me," Lil Kim said. "And the most beautiful gift God has ever given me."
Lil Kim says there will be no collaboration between herself and Nicki Minaj if money is not involved but says a collaboration with Remy Ma is possible.
Lil Kim also says Nicki Minaj label YMCMB stole everything from her including her producer.