Rihanna and Chris Brown are on speaking terms again and Karrueche Tran is in panic mode.
Last week Chris Brown revealed that he and Rihanna are close friends again but nothing too serious.
SEE ALSO: Chris Brown: "Rihanna And I Are Just Having Fun"
Chris Brown Pushed Woman Who Tries To Kiss Him
"We're friends," Chris Brown told ET about his ex-girlfriend. "Nothing too serious… We're not trying to start a life together right now, we're just having fun."
But one person in the equation is not too happy about that. Chris Brown on-again off-again girlfriend Karrueche Tran is worried that the "Loyal" singer will dump her again for his megastar ex-girlfriend Rihanna.
"Karrueche knows she can't walk in Rihanna's shoe when it comes to Chris," a source connected to the couple told Urban Islandz. "She is worried and for good reason because both Chris and RiRi love each other a lot and anything is possible between those two."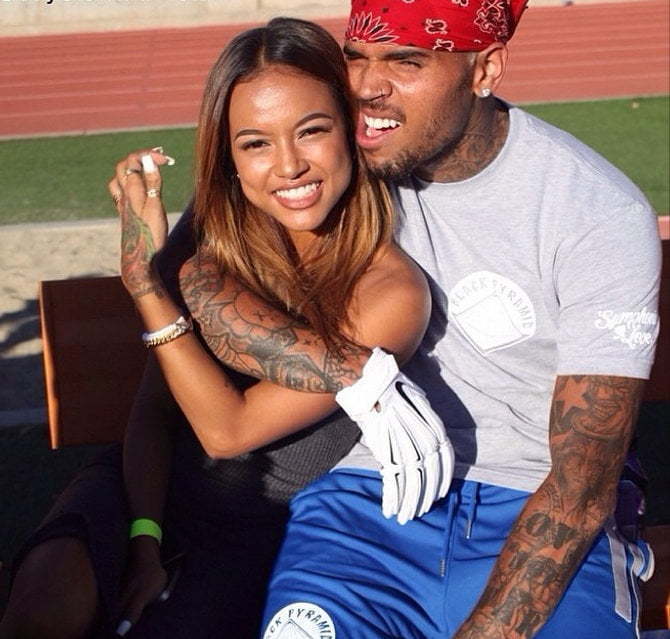 The source also told us that Chris Brown promised Karrueche Tran that he will stand by her side.
"Karrueche has been loyal to Chris through thick and thin and he promised her that he will remain by her side but only time will tell," the source told us.
Karrueche Tran is also rumored to be pregnant with Chris Brown's baby.
Chris Brown is currently enjoying some success with his new album X released on September 16.
The album debut at No. 2 on Billboard 200 chart after selling 145,000 copies in its first week of release.