Chris Brown and Rihanna are talking again and there are already talks that the two will be back together soon.
It was just a few weeks ago we saw Rihanna giving Chris Brown the cold shoulder at a charity basketball game in New York.
SEE ALSO: Chris Brown Says He And Rihanna Has A Business Relationship
Fast forward to now and the two former flames are having fun with each other again.
"We're friends," Chris Brown told ET about his ex-girlfriend. "Nothing too serious… We're not trying to start a life together right now, we're just having fun."
What does Karrueche Tran thinks about her boyfriend having fun with his ex.
Chris Brown also opened up about his new album X and whether most of the album is about his ex-girlfriends Rihanna.
"I think that's just the fans' perception or the media's perception at all times because of our history," Breezy said. "But whenever we do music, people can make the assumption and that's fine because if they buy more because they think that, then go ahead and buy a thousand copies!"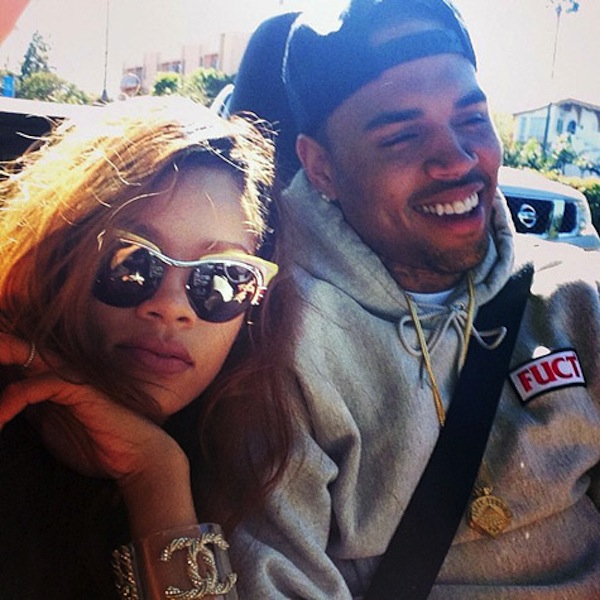 "But as far as me writing and going into that, I don't really try to put my focus on Rihanna every song," Brown added. "At the end of the day it's almost six, seven years later. It's like, how many more times am I going to talk about the same situation?"
Chris Brown is currently enjoying some success with his new album X. The album debut at No. 2 on Billboard 200 and No. 1 on the hip hop/R&B chart.
The album sold 145,000 copies in its first week of release.