Amber Rose and Wiz Khalifa have split and are getting a divorce after just one year of marriage.
According to TMZ, Amber Rose filed divorce papers earlier this week citing the usual irreconcilable differences.
SEE ALSO: Wiz Khalifa, Amber Rose Released Wedding Photos
In her legal documents, Amber Rose is asking for full legal custody of their 1-year-old son Sebastian "The Bash" Taylor Thomaz. But she is not all that bitter because she is willing to give the Taylor Gang rapper visitation rights.
The couple signed a prenup and Amber Rose acknowledged that it is valid in her legal docs. But she is gunning for spousal support.
The reason for the split is still unknown but there have been rumors that Amber Rose hooked up with Nick Cannon.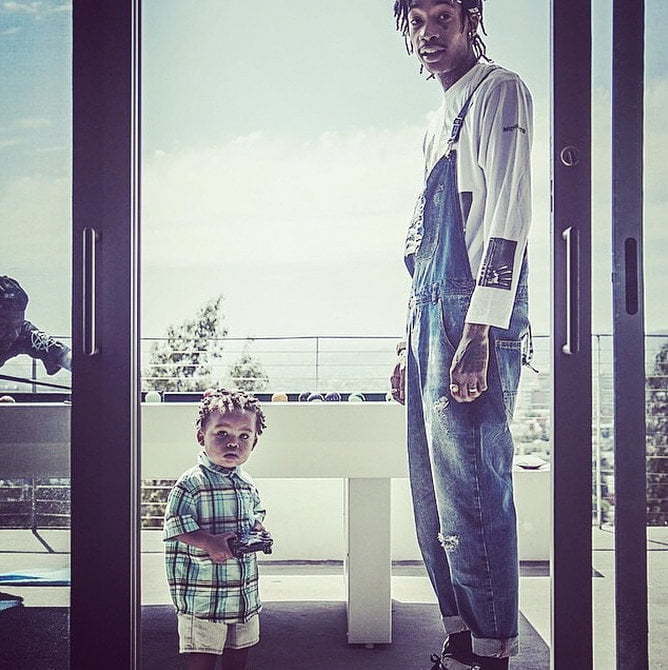 Amber Rose and Wiz Khalifa got married on July 8, 2013 before a judge and host their wedding ceremony later in the year.
But last month signs of problems in their marriage surfaced on Wiz Khalifa's Twitter page when he suddenly went on a rant.
I love you, but your bringing me down.

— Cameron (@wizkhalifa) August 11, 2014
Watch out for psychological vampires.

— Cameron (@wizkhalifa) August 11, 2014
The most expensive mistakes happen in cheap hotels.

— Cameron (@wizkhalifa) August 11, 2014
Do you think Wiz Khalifa and Amber Rose should try and work things out?