Chris Brown may not be getting Rihanna's attention directly but maybe he will through her dad Ronald Fenty.
The "Loyal" singer and his ex-girlfriend's dad were spotted having a chat recently at a celebrity basketball game.
SEE ALSO: Drake, Chris Brown Desperate To Win Rihanna Back
Chris Brown and Ronald and even posed for a few selfies together.
Sources told Urban Islandz that the two appears to be having a heart to heart conversation possibly about Rihanna.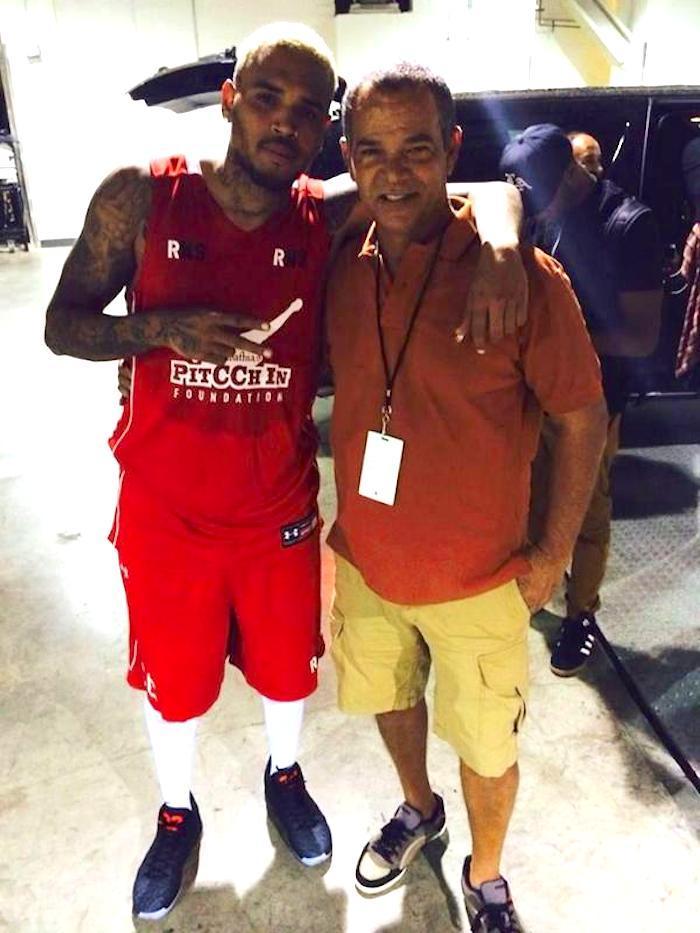 Rihanna was also present at the charity basketball game in New York and publicly snubbed Chris Brown when he vied for her attention.
Sources close to the Bajan pop beauty told Urban Islandz that she has made it clear that she doesn't want to get back in a relationship with him.
Chris Brown copped a plea deal and pleaded guilty on Monday in his Washington D.C. assault case. The singer was sentenced to time already served and walked free.
This mean Breezy will be going on tour this fall with Trey Songz.
Photo: Twitter