Nicki Minaj "Anaconda" music video will hit a screen near you on Wednesday and Drake will make a major cameo.
The Trinidadian rapper released a couple stills from the highly anticipated video on Instagram yesterday day and Drake is a lucky guy.
SEE ALSO: Nicki Minaj "Anaconda" Makes Billboard Hot 100 History
SEE ALSO: Rihanna, Drake Reunited, Spotted Partying Together
The images show Nicki Minaj giving her labelmate Drake a lap dance and shaking her famous ass-ets.
"#AnacondaVidWednesdayOnVevo that silhouette tho," Nicki Minaj wrote on one of the photos.
The official music video for "Anaconda" will be released on Nicki Minaj VEVO channel tomorrow.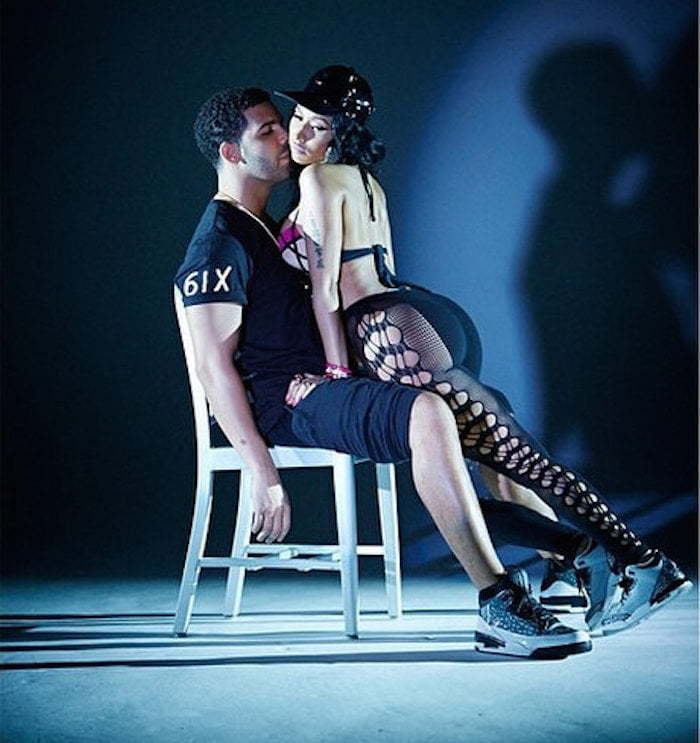 "Anaconda" is the second single to be released off Nicki Minaj's upcoming album The PinkPrint, due later this year.
Drake is also in the news today after he was spotted with his on-again off-again girlfriend Rihanna at a nightclub in New York last night.
The two are rumored to be rekindling their old flame.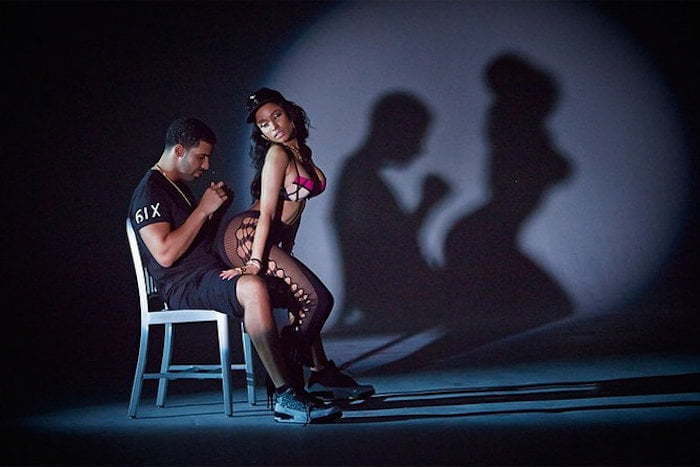 gallery"86708,86707,86710″]