Kanye West ego just got a huge boast with an appearance on the cover of GQ magazine.
The G.O.O.D. Music rapper opened up about his marriage to Kim Kardashian, his fashion, and a lot more.
SEE ALSO: Kanye West Blast The Media In His Wedding Speech
Kanye West and Kim Kardashian made tabloid headlines a few months back with their lavish wedding in Florence, Italy. But hip-hop's biggest couple, Beyonce and Jay Z, were missing from the wedding and that sparked a lot of chatters about Yeezy and Hov relationship.
"It doesn't even matter to me whatsoever, who would show up," Kanye West said about Jay Z and Beyonce missing his wedding. "Because the most important person to show up there, to me, was Kim. And that's all that matters to me. I had to fight for that for seven years. But the fact that these other people showed up that are from such different worlds but have done such dynamic things… I was so moved. That alone to me is like the same moment when I brought Mos Def to the studio with Jay Z."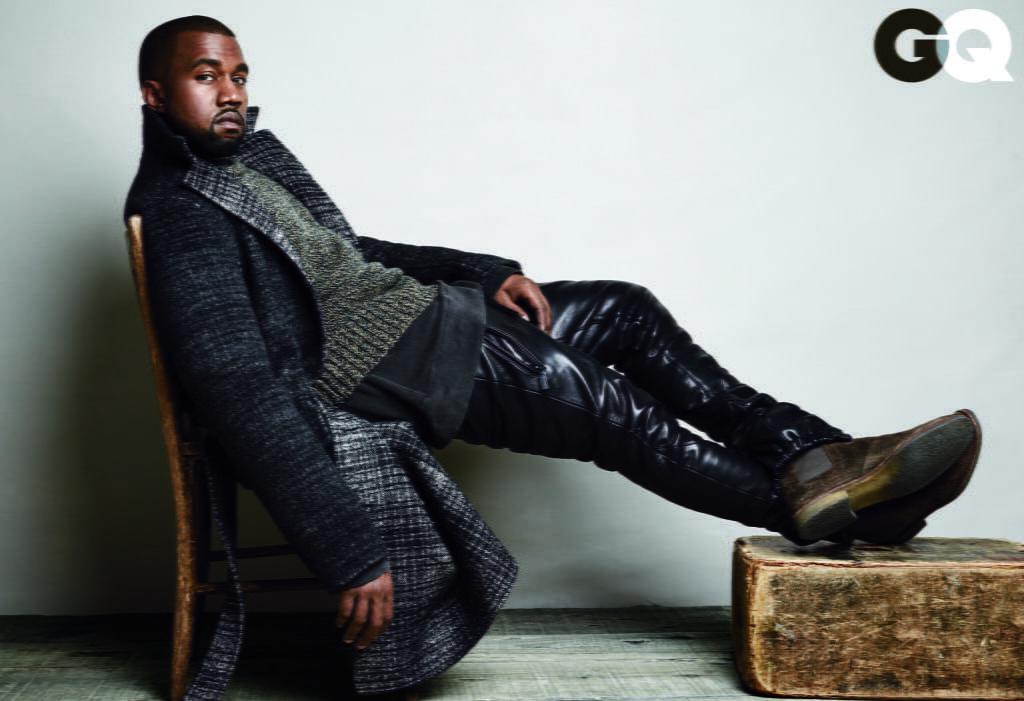 During the interview the rap icon also touched on his marriage to Kim Kardashian where he admit to taking a lot of advice from Kim Kardashian and learning how to communicate with her a little better.
"And what I had to learn from Kim is how to take more of her advice and less of other people's advice. There's a lot of Kim K skills that were added. In order to win at life, you need some Kim K skills, period."
Kanye West also discuss his influence in fashion and music and says he is responsible for 50 percent of every Balenciaga shoe that sold.
"Me, as Kanye West: I guarantee you, I'm more than 50 percent responsible for every men's shoe that they sell. Me, the singular person. More than 50 percent responsible for every Balenciaga shoe they sell. And they would say, "You can't come to the show, because you are a celebrity." But all honesty, no ego, I have a level of influence, and I have a level of respect for the designers. And we move product on that Barneys floor."
The issue of GQ Magazine for the fall issue and there will be a lot more Kanye West inside the pages.
gallery