Reggae Sumfest Dancehall Night 2014 is now underway at the Catherine Hall Entertainment complex in Montego Bay.
The lineup expected to be big with appearances from powerhouses including Bounty Killer, Assassin, Aidonia, Ninjaman, Spice, Popcaan, I-Octane, and more.
The show will be closed by I-Octane.
There are over 25,000 people in the venue, making it a record breaking year for Reggae Sumfest.
Stay tuned to this page for live updates about the performances and photos. All time is based on Jamaica time.
9:00 PM: Stone Love sound system kick start some earlier juggling. Patrons are already streaming into the venue which is now approximately half capacity.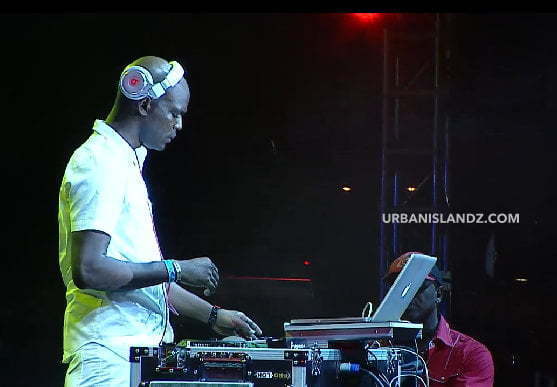 10:00 PM: Bass Odyssey sound system take over the juggling playing some roots reggae from the likes of Chronixx and more.
10:30 PM: Masterbling just take the stage backed by Ruff Cut band. Patrons are just standing watching the deejay do his thing. Masterbling is the first artist of the night.
10:40 PM: Dancehall diva Konfydence take the stage going through a medley of her singles. She is receiving a luke warm reception from the audience.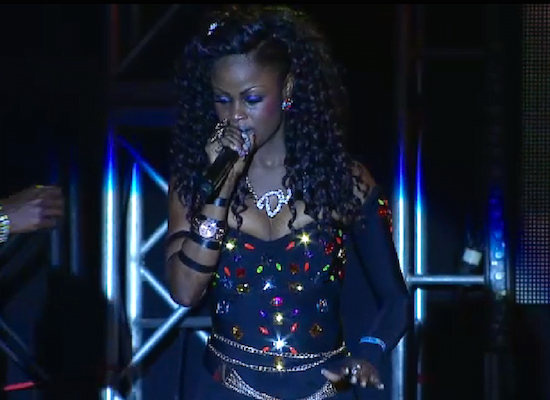 10:50 PM: Reggae Sumfest Dancehall Night host Miss Kitty the fluffy diva takes the stage to get things turn up.
10:55 PM: Reggae/Dancehall singjay Loyal Flames takes the stage and got a well received reception.
11:03 PM: Baby Tash hit the stage and went straight into her single "Champion Bubbler." She is getting a well received response from the audience.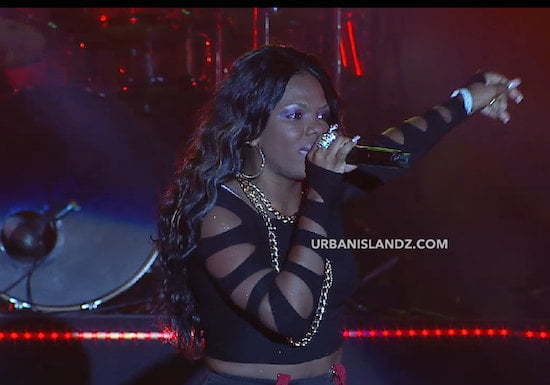 Baby Tash is giving a lucky fan a lap dance on stage.
11:15 PM: Montego Bay deejay Ricky Teetz hit the stage and he is getting a good response from his home crowd.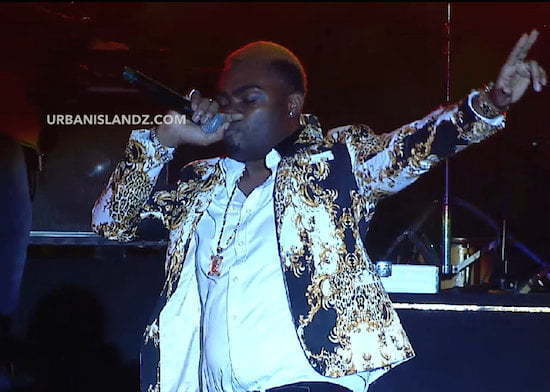 11:30 PM: Young dancehall act Gage hit the stage and the crowd immediately went wild. This is the first time Gage is performing on Reggae Sunfest in front his home crowd.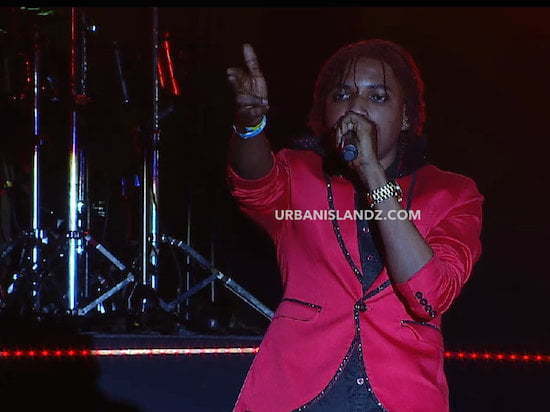 12:00 AM Bugle take the stage and went through a medley of his hit singles. His set received a good response from the audience.
12:30 AM: Tifa took the stage and put on a solid performance.
12:50 AM Spice take the stage and put on a rounchy performance.
1:10 AM: Montego Bay deejay Ryme Minister take the stage and put on a solid performance. There was a few boos from the audience when he called on one of his artists but the rest of his set was well received.
1:50 AM: Ninjaman takes the stage and immediately start going through some of his old classics and dropping a few freestyles as he goes along.
Ninjaman also calls out Beenie Man during his set over some recent statements that he is the balance in dancehall.
Beenie Man was also in the audience taking in Ninjaman set.
Downsound deejay Specialist just join Ninjaman on stage to perform their collaborative single "Dweet."
2:12 AM: Mr. Vegas takes the stage and immediately performed his recent gospel single "I Am Bless." Vegas then goes into his single "No Friend From Them" and "Man A Gallis."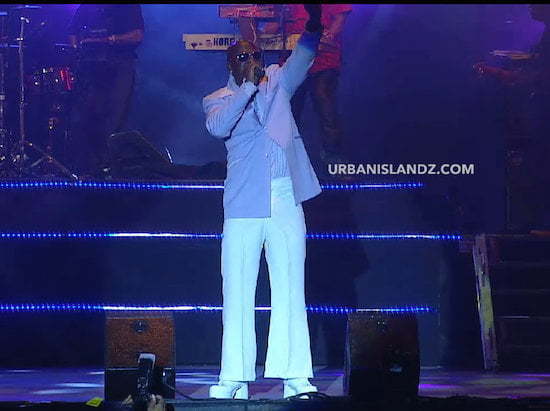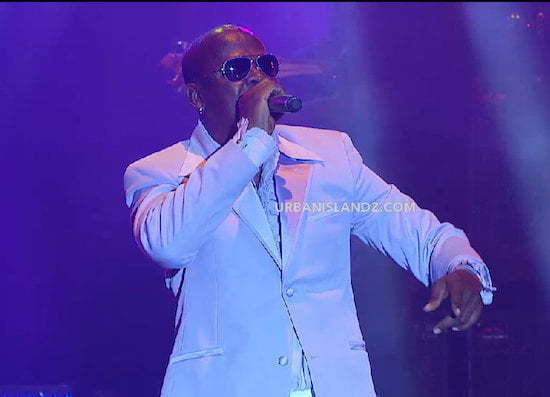 The veteran deejay then performed some of his old classic singles including "Heads High," "A Wa Do Dem," "Hands In The Air," and more.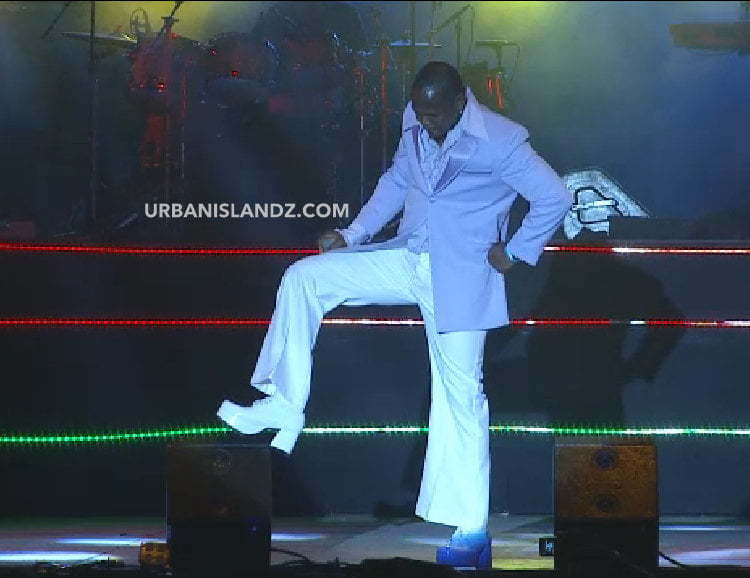 Mr. Vegas paused to make a few references to his unusual attire, a big heel booty and bell foot pants.
Latty J joined Mr. Vegas on stage to perform their new collaborative single "Who Rule."
Dancehall veteran deejay Wickerman also jointed Mr. Vegas on stage. Vegas set received the biggest forward of the night so far.
2:45 AM: Assassin aka Agent Sasco take the stage. The veteran dancehall lyricist received a good reception from the audience.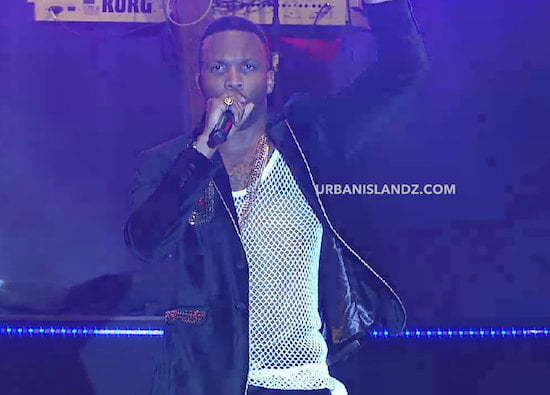 Assassin command the stage like a true dancehall veteran as he delivers a slew of conscious lyrics.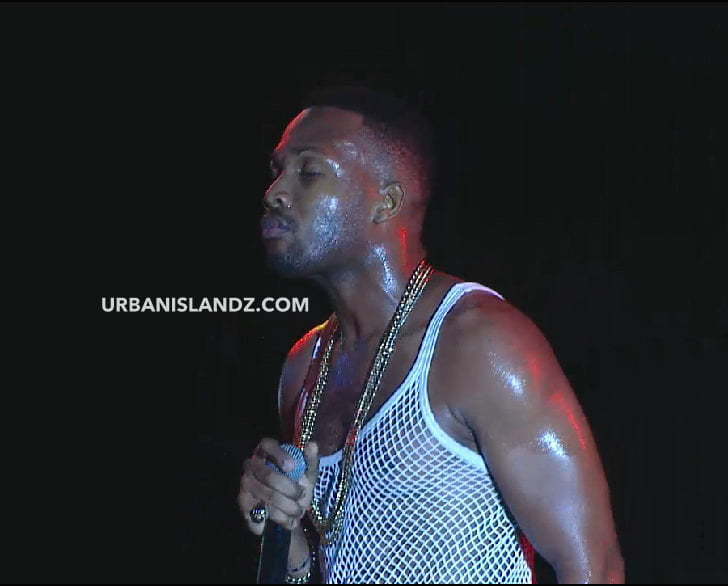 3:18 AM: Popcaan take the stage to a huge round of applause from the audience. The Unruly Gang deejay says big up Vybz Kartel as soon as he entered the stage.
Popcaan getting huge response from the massive crowd inside the venue.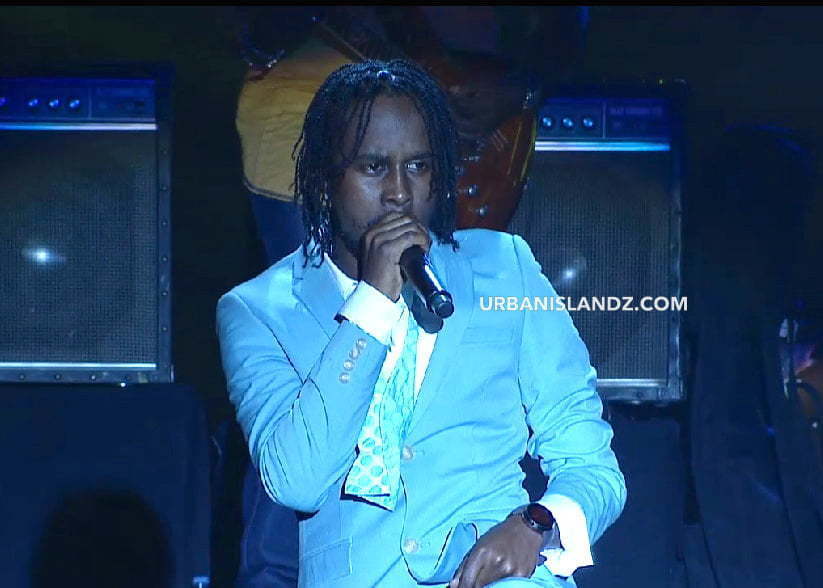 Dancehall deejays Chi Ching Ching and Versatile join Popcaan on stage.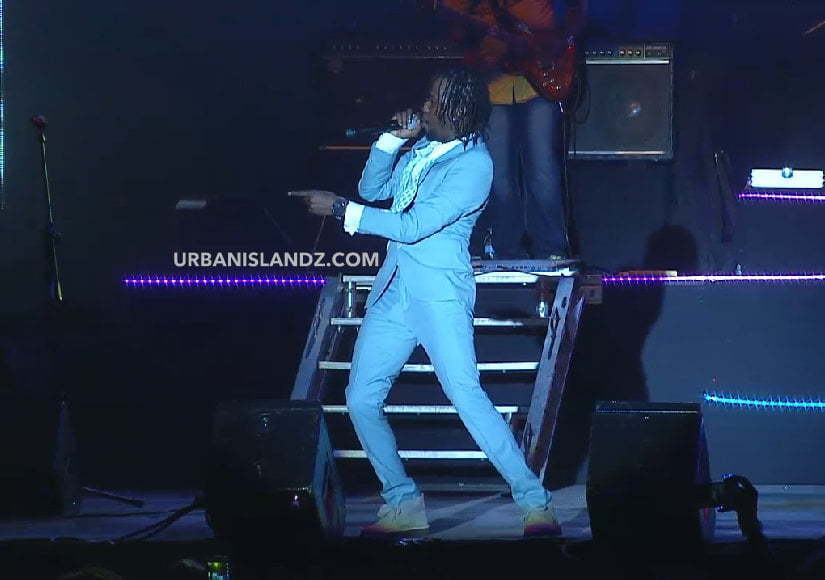 3:55 AM: Busy Signal take the stage. The dancehall deejay kick off his set with his platinum selling single "Bumaye (Watch Out For This)."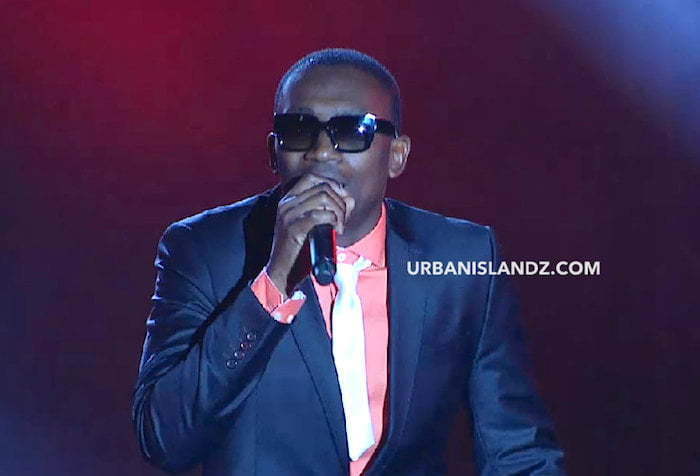 A daperly clad Busy Signal the transition into some of his older singles including "Nah Go Jail Again" and more.
Busy Signal take shots at Mavado over the feud with Bounty Killer.