Drake and Chris Brown says screw you Rihanna we want to make money.
The Young Money rapper and Breezy are planning to combine their forces in the music business to make millions and a lot of that dollar sign will be driven by their old feud over their ex-girlfriend Rihanna.
SEE ALSO: Chris Brown & Drake Back In The Studio Making Song About Rihanna
Last week someone post a photo on Instagram of Chris Brown and Drake in the studio working on some new music.
According to TMZ, the two hip-hop stars have put their differences aside and are trying to build a professional friendship.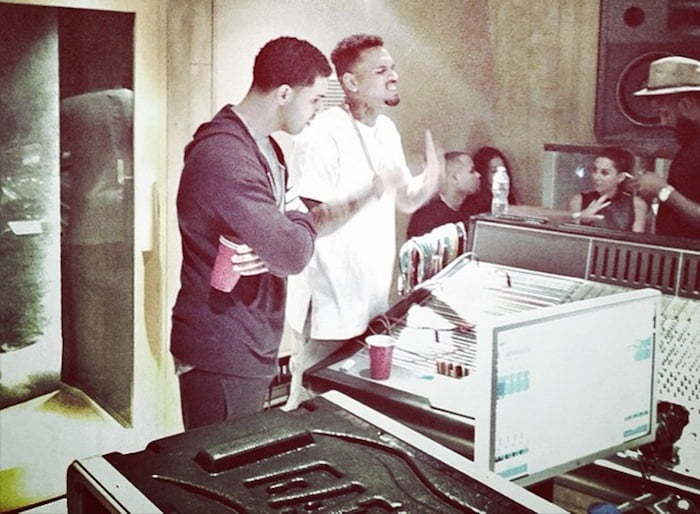 Both Breezy and Drizzy camps thinks that people will want to hear a collaboration because of the Rihanna feud.
People will pick the lyrics apart, trying to figure out if they are talking about Rihanna … the woman who they both slept with and the catalyst for the W.i.P. brawl.

Everyone wants to hear who sounds better — Chris or Drake.