The guy in this picture says he is Tommy Lee Sparta protege.
Once upon a time in reggae land devil worshipers in dancehall use to be condemn by some of the most passionate fans of any genre of music. But these days they are welcomed with open arms, at least by a sub segment of dancehall called the Gaza/Spartans.
SEE ALSO: VIDEO: Tommy Lee Crying After Vybz Kartel Threatened Him For Money
An aspiring dancehall artist who goes by the name Lee 2 Sparta shared this photo on Twitter showing himself with a giant 666 tattoo on his forehead.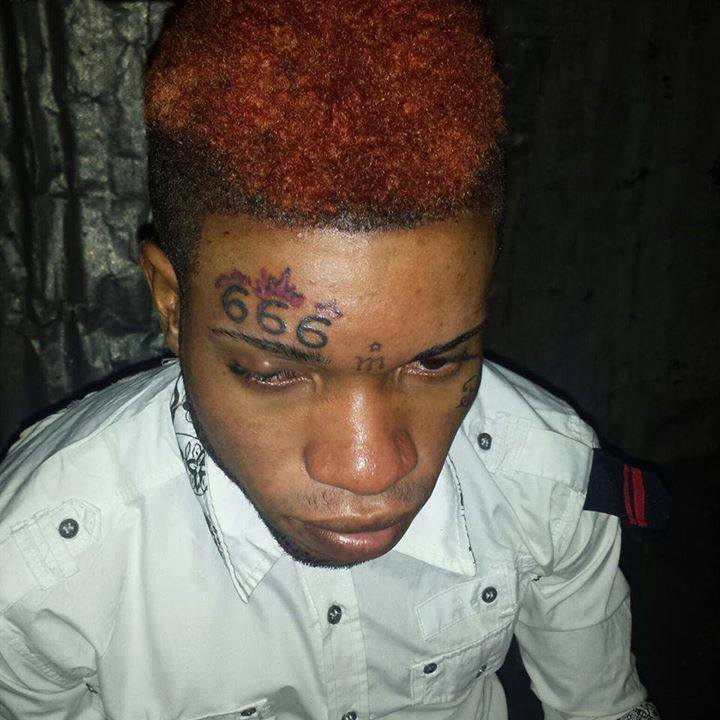 This is what he wrote:
"My name is Lee 2 Sparta. I am a Sparta. I come from Mobay. Big up to the Sparta King Tommy Lee. Big up the whole Mobay we dont Fear people noday. You see my face tattoo, i got that because im a Sparta for life. I dont give a dam about anybody."
See more photos on next page