Biebs manager Scooter Braun just ticked Lil Wayne off.
We thought this beef between Lil Twist and Justin Bieber manager Scooter Braun was over. But Weezy just went HAM on Braun for what he called spreading vicious lies on his YMCMB artist Lil Twist, aka his little brother.
SEE ALSO: Floyd Mayweather Celebrate Win With Lil Wayne, Justin Bieber
On Monday, DJ Scoob Doo posted a video on YouTube showing Lil Wayne exiting a private jet and walked straight up to the camera with Lil Twist.
"This my ni**a Lil Twist right here," Lil Wayne said. "I heard that they got a b*tch-a$$ ni**a named Scooter that be running with my little brother Justin Bieber. That's my little brother Justin Bieber. I heard this b*tch-a$$ ni**a Scooter talking sh*t about my little brother. Ni**a this my motherf***ing brother. Anything you got to say, when you see me say it to my motherf***ing face. And if you do happen to say it to my motherf***ing face, I ain't gonna make you eat them words ni**a, I'ma put them b*tches on your tombstone."

Lil Wayne end the video by saying "F*ck you Scooter."
Some harsh words right there.
Last year Lil Twist was blamed for a weed smoking party at Justin Bieber's California mansion and for driving the pop star's cars recklessly through neighborhoods.
Twist said its Bieber's manager Scooter Braun spreading lies about him.
Earlier this month, Justin Bieber and Lil Wayne escorted Floyd Mayweather to his boxing mast against Marcos Maidana.
Bieber and Weezy have been good friends for quite some time.
Justin Bieber is trying to squash the beef when he posted this photo on his Instagram of himself and Scooter hugging and also of Lil Twist and Scooter hugging it out.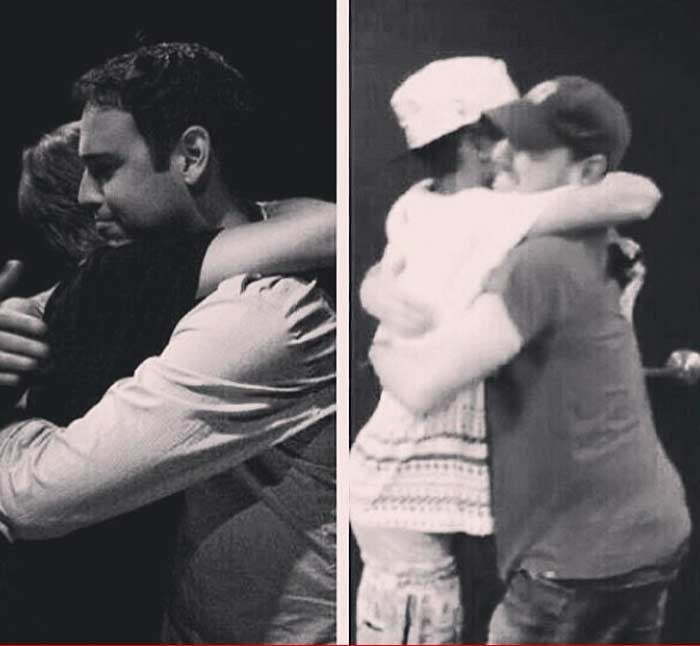 Obviously the photo is old.