Chris Brown is in a lot of legal trouble and it's nowhere near over.
A judge just approve the release of the photos from the singer's Washington D.C. assault case and they look pretty bad.
SEE ALSO: Chris Brown Bodyguard Convicted Of Assault, Breezy Case Delayed
In one photo you can see the victim Parker Adams with a bleeding nose and blood on his shirt. Adams nose was broken in the alleged incident that took place in October last year outside Chris Brown's tour bus.
A photo of Breezy's bodyguard Christopher Hollosy was also released, as well as, a photo of Chris Brown and two female fans just moments before the fight.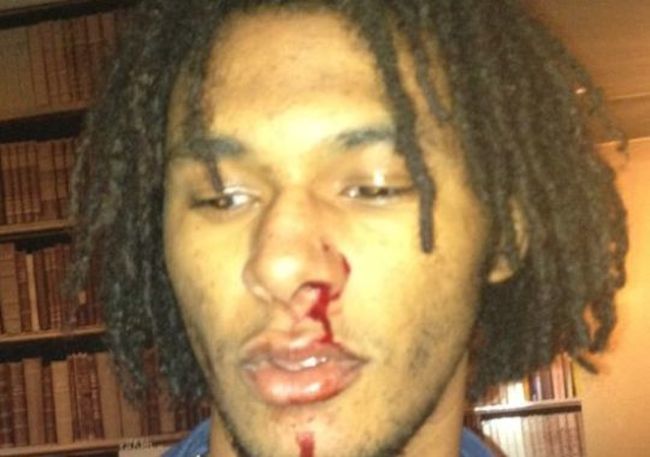 Chris Brown is currently being held without bond in a Los Angeles jail awaiting trial for the assault case in D.C.
Chris Brown bodyguard has already been found guilty in the case.
If found guilty the R&B singer could spend years in prison for violating his probation in his Rihanna beating case.
gallery