'Love & Hip-Hop Atlanta' star Benzino, real name Raymond Scott, was shot and injured at his mother's funeral on Saturday afternoon.
According to the NY Daily News, the hip-hop mogul was shot in his right arm while in his mother's funeral procession.
The funeral was taking place at St. Peter's Church in Plymouth, Massachusetts when the incident took place. Benzino was shot once in his left arm and was rushed to hospital in stable condition.
Police has since arrested Benzino's 36-year-old nephew Gai Scott for the shooting. Reports are that there is a growing tension in the family.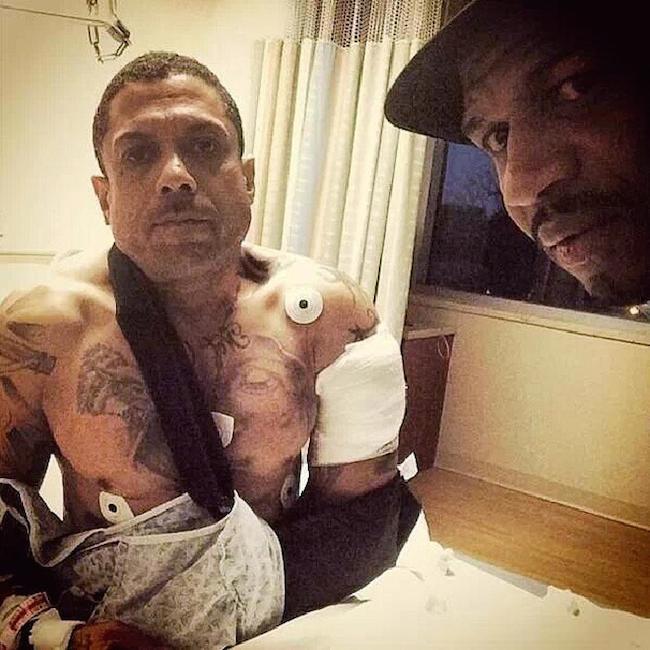 Benzino's Love & Hip-Hop: Atlanta co-star Stevie J posted a photo of himself with the producer in the hospital.