Vybz Kartel is back in the Home Circuit court this week for his ongoing murder trial.
The "Benz Punany" deejay, whose real name is Adidja Palmer, along with his protege Shawn "Storm" Campbell, and friends Kahira Jones, André St John, and Shane Williams are all on trial for the alleged murder of their former associate Clive "Lizard" Williams.
DETAILS: Vybz Kartel Trial: Cop Grilled, Says He Cannot Vouch For Integrity Of Evidence
Former head of the cybercrime unit in OCID, Patrick Linton, spent the greater part of last week defending his lengthy testimony about data extracted from phones allegedly belonging to the accused men.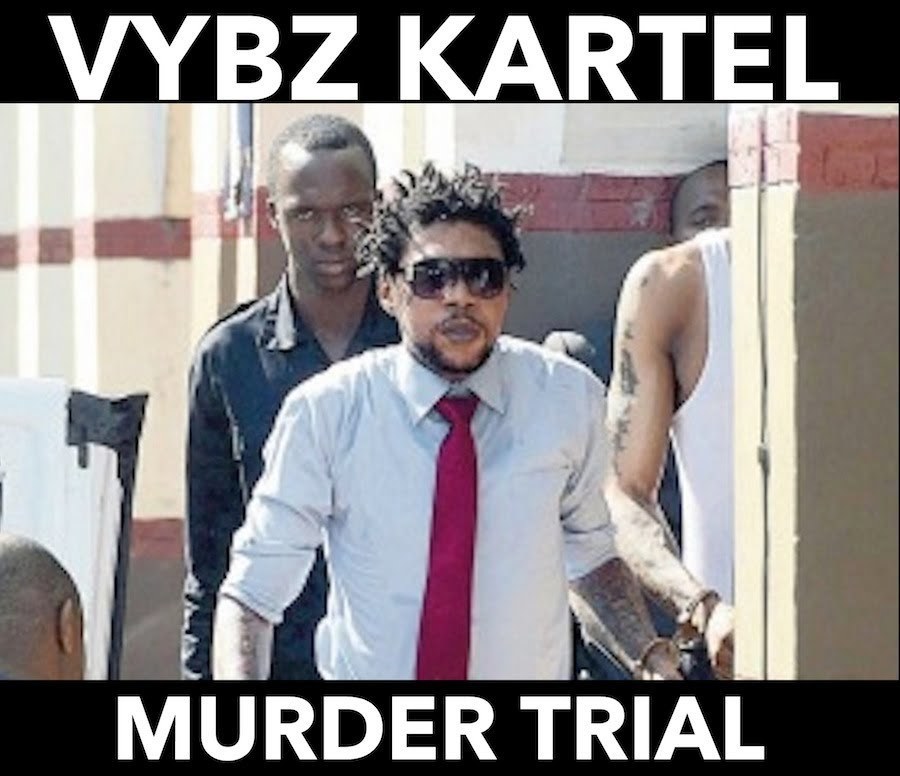 This week he is back in the hot seat as defense attorneys grilled him about the authenticity of the phones and the data.
In a series of messages extracted from one smartphone, one police said Lizard's body was chopped up and disposed of.
Attorneys representing the accused men are now saying the the SD card from that phone was modified on September 30, 2011, just a couple hours after Vybz Kartel was arrested at a hotel in Kingston.
Under cross-examination from Pierre Rogers, Patrick Linton says he was not the one who modified the memory card. The senior cop also said he cannot speak on if unauthorized persons used the phone while in police custody.