Rihanna debut her new hairstyle at last month's American Music Awards and since then she has came under fire from an unnamed former manager of upcoming dancehall/hip-hop artist Patwa.
According to the manager, the doobie wrap hairstyle was all made possible by Patwa who rocked it in one of her music videos.
Exclusive Interview Featured Talent: Urban Islandz.com Interview Patwa
This is what the manager said:
"I am writing to express my extreme frustration and anger over the blatant theft of an image that my former artist and I cultivated…The image that we were trying to run with [was] what Patwa knew from the streets, which was the doobie wrap. She wore it proudly with pinned jeweled pins to signify she was a Queen and this was her ghetto crown."

"I just find it very insulting that something we brought to those people was too 'ghetto.' But now RIhanna can accept awards while proudly displaying it," the letter read. "I am really hurt by this and wanted to scream."
Click to enlarge photos.
gallery"71100,71101,71102″]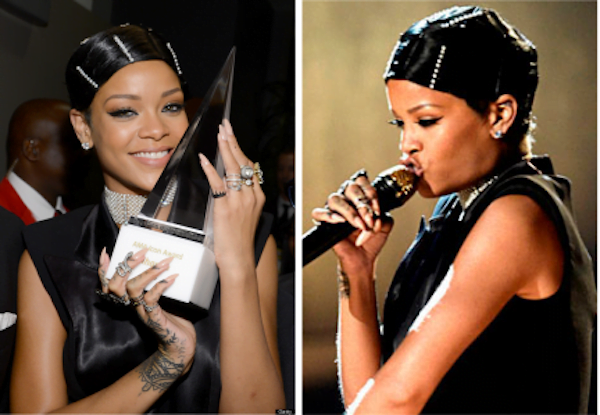 Sources connected with Patwa told Urban Islandz via email that she has no issue with Rihanna rocking the hairstyle.
"I don't know who wrote that statement, but from the best of my knowledge Patwa has no issue with Rihanna wearing that hairstyle," the source said. "In fact Rihanna once gave her props for the hairstyle so there is no bad blood and I don't understand why this big brouhaha."
Patwa is a rising crossover dancehall/rap artists from Bronx, NY. Both her parents are Jamaicans.