Mavado drop a new hard hitting track "Dem A Try Style Man," produced by DJ Frass.
Already the track is stirring up a lot of talks in dancehall circles that it's a Bounty Killer diss.
NEWS: Sting 30 Welcome Mavado With Open Arms
Urban Islandz reached out to sources close to the Gully Gad who told us that they don't know of any beef between Mavado and Bounty Killer.
"If there is any feud I don't know about it and I can't say if this track is dissing Bounty," the source said.
Here are some of the lyrics:
Pu–y stop use mi name brush yo teeth like toothpaste
Jamaica done know you is a two face
A tell your friends to kill chase
Two face bwoy si mi and a laugh up
Laugh up a dem blood dem a cough up
Bombocl-t when the war ya start up
Freak bwoy weh the gyal dem say cant f—
Bounty Killer has already heard the track and has remained silent but has been busy retweeting tweets from his fans.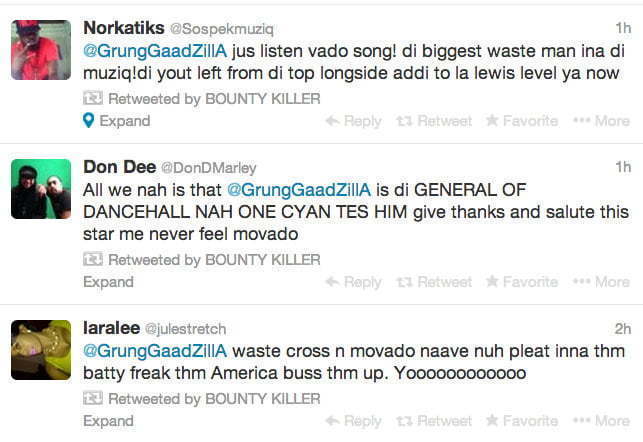 Listen to the track below and be the judge.