Boxing legend Mike Tyson is telling all and I mean all in his new autobiography Mike Tyson: Undisputed Truth.
In the book, the heavy weight champion revealed that he told his second wife that he had aids before she filed for divorce, which was not true. Mike Tyson does not have aids or HIV and never has.
"I guess she had had enough of my fooling around because I sure did a lot of it," Tyson said. "Calling to tell her I had AIDS probably didn't help either."
In 1992 Mike Tyson went to prison after he was convicted for raping beauty queen Desiree Washington.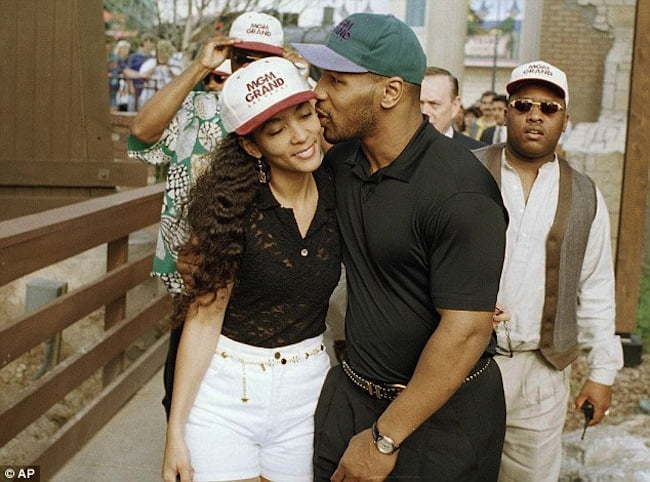 The above photo is of Mike Tyson and his second wife Monica Turner.
The former heavy weight champ says he was having so much sex behind bars with females who visit him and who worked their that he could not even work out.
"I was having so much sex that I was too tired to even to go the gym and work out," Tyson said in his book. "I'd just stay in my cell all day."
Before he went to prison, Mike Tyson said he went to several voodoo priests to help keep him from going behind bars.
He recalled going to a 'hoodoo woman' who promised him a spell to keep him from going to prison. She told him to drop 5 hundred dollar bills a=in a jar, urinated in it and place it under his bed for a total of three days.
When that wasn't working he said he went to a voodoo priest who defraud him.
"I knew that guy had nothing," Tyson said.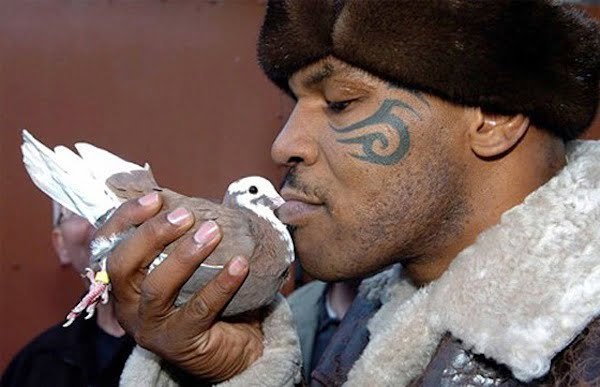 Tyson also revealed how he followed the instructions from a Santeria priest who told him to visit the courthouse one night with a pigeon and an egg. He recalled dropping the egg and releasing the pigeon and yelled the words "we're free."
Yes I am laughing too.
Mike Tyson, became the youngest boxing heavyweight champion of all time, amassed a fortune of over $300 million in his career. But today Mike Tyson is flat broke and recently revealed he won't even be able to pay off his tax debt.
Mike Tyson: Undisputed Truth is in stores today November 12, 2013.