Miami Heats Power Forward Chris Bosh and his wife Adrienne Bosh welcomed the newest addition to their family, a baby girl name Dylan Skye Bosh.
Chris Bosh made the announcement via Twitter on Monday.
PHOTO: Chris Bosh Wife Adrienne Shows Off Banging Beach Body In Puerto Rico
"I feel like I'm 10 ft. tall right now! Very happy to welcome another child to the world!" Bosh tweeted.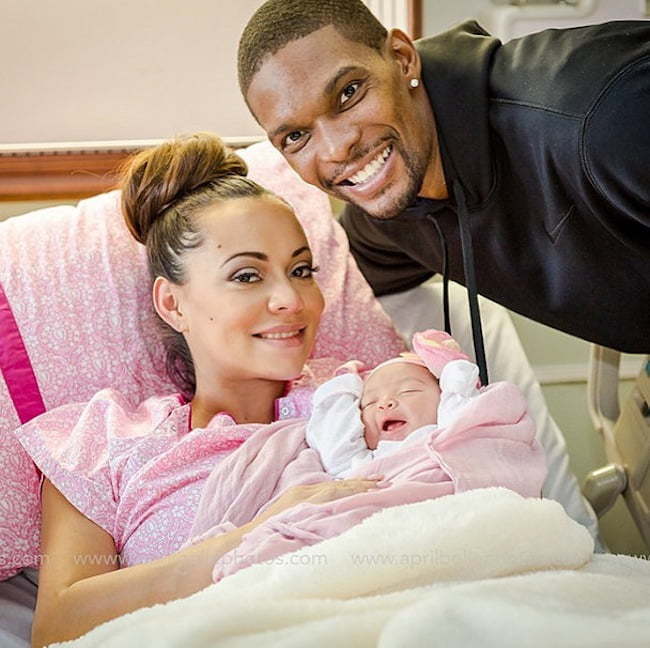 According to Us Weekly, mom and child are doing well.
"Mother and baby are doing great and her brother Jackson, 12 months, and sister Trinity, 5, can't wait to meet her," a rep said.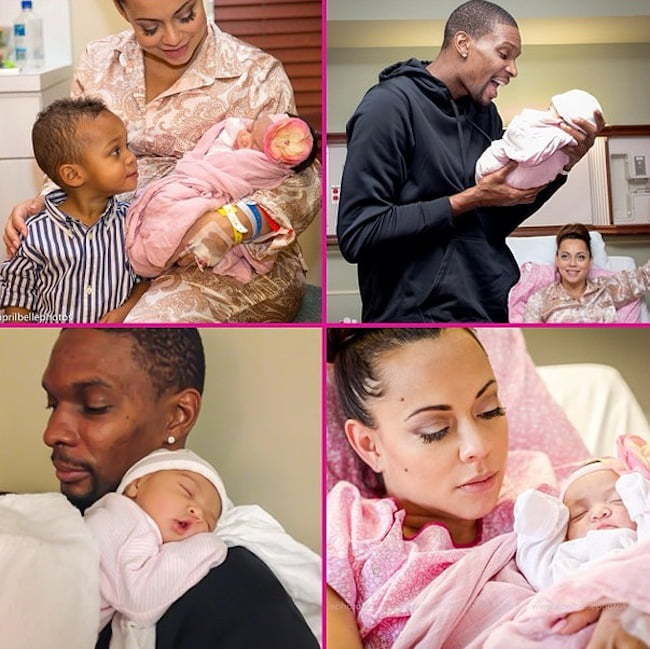 Adrienne Bosh gave birth on Monday, November 4, at 5:55 a.m. The baby girl weighed 6 pounds and 14 ounces.
gallery"69161,69160,69159″]