Rihanna ditched her BFF Melissa Forde for some exotic animals in South Africa and some family fun time.
The Bajan pop beauty is currently enjoying some down time in between tour dates. Before taking the stage in Johannesburg on the weekend, Rihanna took her mom and aunt to the Lion Park in South Africa.
Forget pants, Rihanna wore a thigh high camouflage stiletto boots.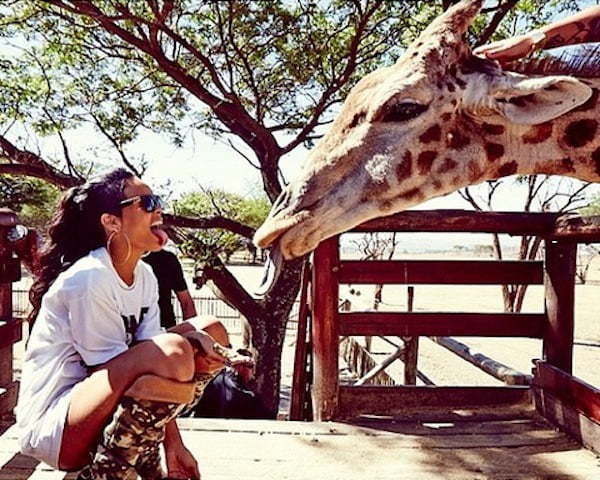 The "Pour It Up" hitmaker posted some photos on her Instagram showing herself mingling with lions, cheetahs and giraffes.
Rihanna has reportedly hired photographing duo Gomillion and Leupold, after a rumored split with BFF Melissa Forde.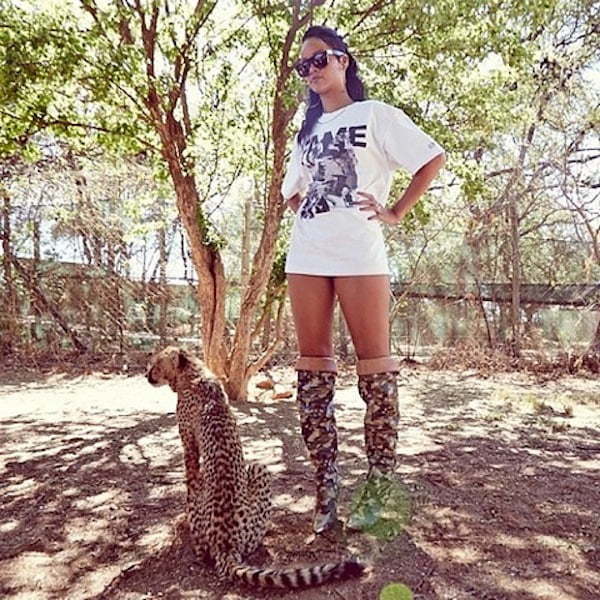 Forde, who is Rihanna's friend from childhood, is responsible for most of Rihanna's photos on Instagram.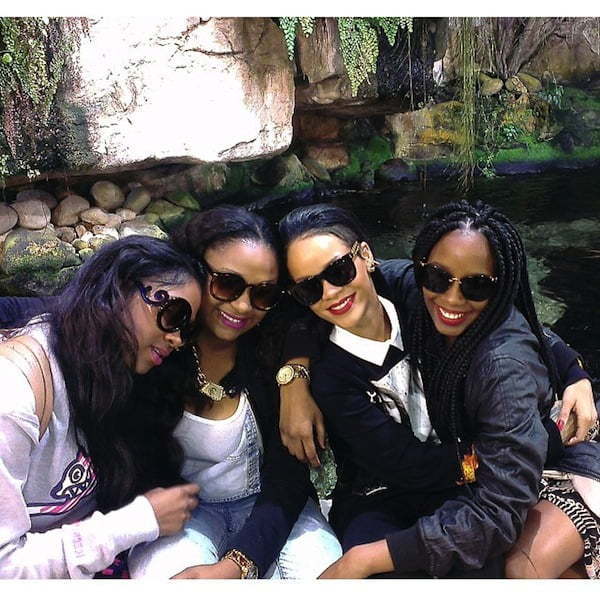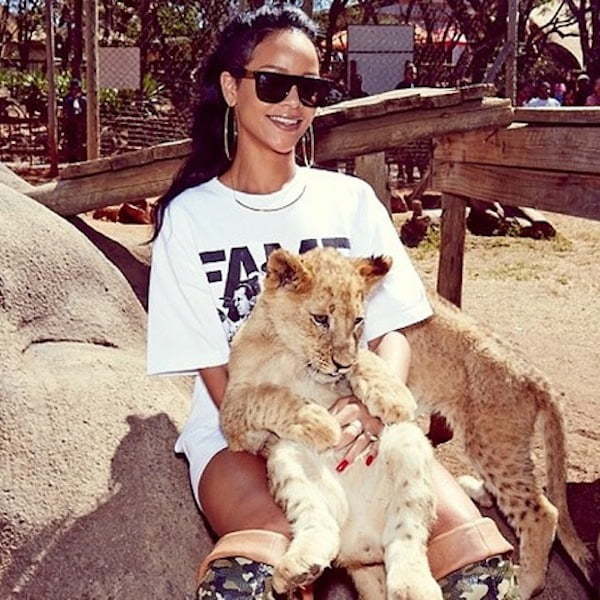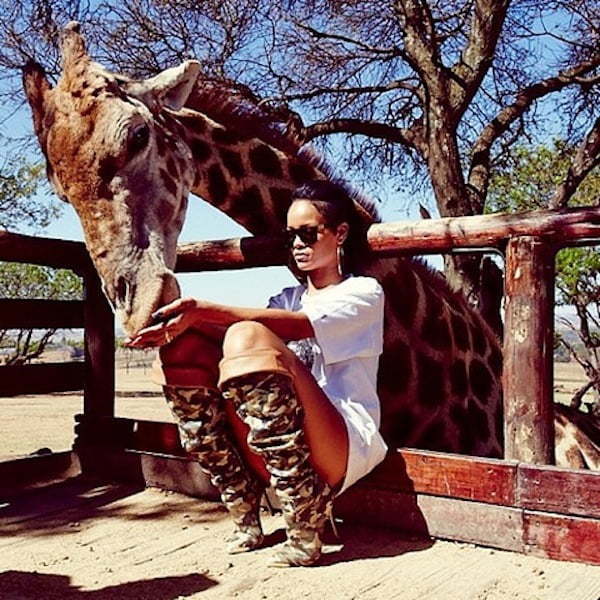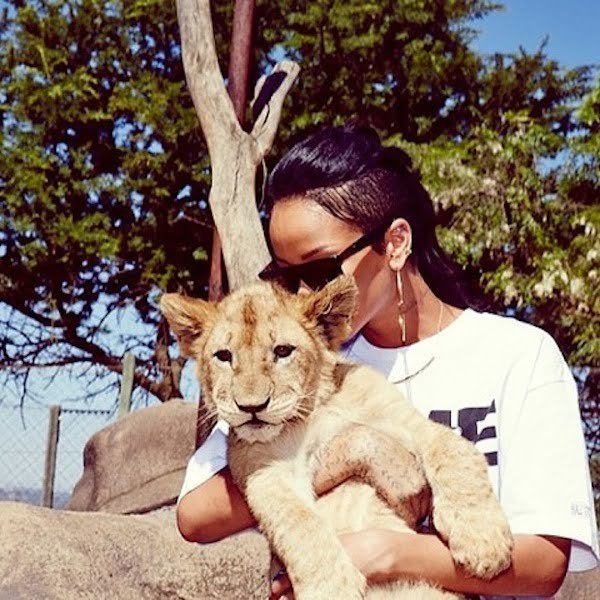 gallery