Last month news surfaced claiming that Chris Brown and Drake made peace and now we know it's real.
Perhaps cooler heads have prevailed or hell has frozen over, but these two arch enemies, who wrecked havoc in a New York nightclub last year, have made peace.
Chris Brown released a behind the scenes video showing himself and Drake in the studio. It is still not clear if they were recording a collaboration. But in the video Drake told Chris Brown that "this is a big record" and went over and shook his hand.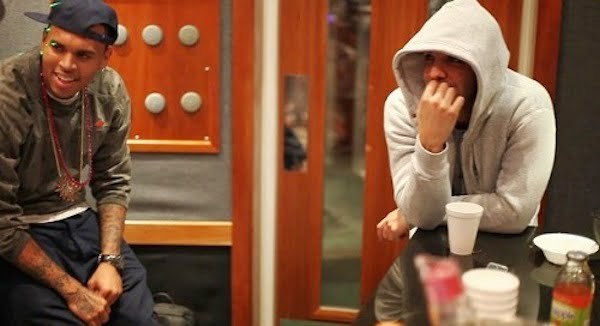 Drake and Chris Brown have been at odds for the last few years and its all over Rihanna.
In the summer of 2012, Drake and Chris Brown had a massive brawl at WIP nightclub in NYC. Several patrons were injured in the incident including Chris Brown and NBA star Tony Parker.