Tessanne Chin is receiving a lot of attention today and without doubts she deserves every bit of it.
The reggae singer wowed the judges and the audience on last night's episode of The Voice aired on NBC.
Tessanne performed Pink's single "Try" prompting all four judges to turn around and fight for her. But in the end she chooses Adam Levine.
Since her performance, Tessanne Chin has received overwhelming support from both fans and celebrities alike including her sister Tami Chynn.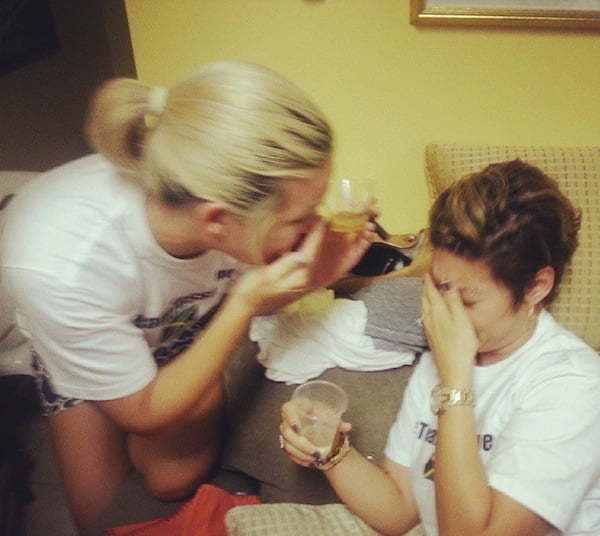 Tami Chynn posted the above photo on Facebook showing Tessanne Chin in tears after her performance was aired.
"This pretty much summed up my night!!! i have no words to describe the pride i felt tonight!!! @thebestess you are incredible and i'm so glad that so many got to see who you truly are!!! LOVE YOU #sissypoo," Tami Chynn wrote.
Just wanna say a huge thank you for all the love and support I am truly overwhelmed !!!! Words fail me all I am say is THANK YOU ???!!!!

— Tessanne Chin (@Tessanne) September 25, 2013
I simply do not have the words to express the pride I felt tonight! I am beside myself with happiness for you CHIN!!! #GODISGREAT @TESSANNE

— Tami Chynn (@tamichynn) September 25, 2013
Proud is not the word @Tessanne #teamtessanne #teamjamaica #thevoiceisback

— Wayne Marshall (@Wayne_Marshall) September 25, 2013
Girl doesn't need coach & forget singing, just want to hear her talk. Have her sing me a lullaby – voice of an angel! :)

— Christina Aguilera (@xtina) September 25, 2013
You killed it @Tessanne! The entire nation of #Jamaica is alive with your energy! #TeamTessanne @tamichynn @Wayne_Marshall

— Adam Stewart (@AdamStewart) September 25, 2013
Congrats Tessanne Chin on that awesome performance on The Voice ! Keep making Jamaica and the… http://t.co/J6y2Thrf7E

— Machel Montano (@machelmontano) September 25, 2013
Big up to Jamaica's own @Tessanne for pulling 4 chairs on #TheVoice Me seh big tings ah coming! Bless!

— Lennox Lewis (@LennoxLewis) September 25, 2013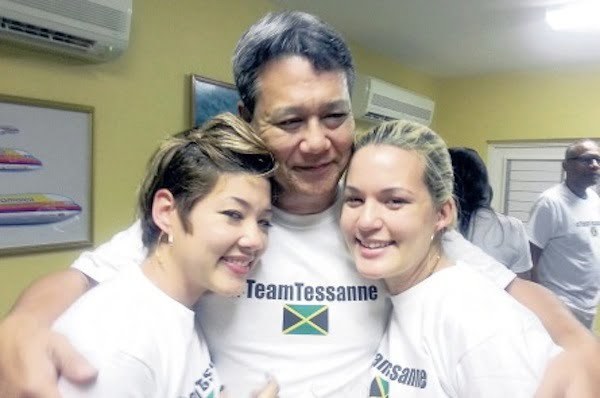 Tessanne Chin, her sister Tami Chynn, and her father Richard Chin, celebrated her achievement in Kingston last.
Adam Levine, the lead singer of Maroon 5, touted Tessanne as having a good chance to win The Voice this year.
"You can easily win The Voice this year I have no doubt in my mind," Adam said.