The long and tedious wait for Vybz Kartel's fans, libraries and intellects all over the world is finally over.
In fact, the most popular tweet sent to Kartel's official account "iamthekartel" is "Where can I find this book?" Ghetto People Publishing answered those questions and fulfilled thousands of wishes yesterday in a surprising statement last night which revealed that the book co-written by Vybz Kartel and business associate Michael Dawson will be available on shelves, on-line and to distributors today September 20th, 2013.
Dawson explained that they timed the release of the Second Edition for September 20th to mark a ten day countdown to the second anniversary date of Kartel's incarceration – "each day the Gaza family will meditate on a topic (Chapter) from the Boss so that though he is still incarcerated, his message to the people will still echo loud and clear."
Beaming with pride, Dawson refused to comment on the recent allegations against his business partner except to say," if we took half what is said about Addi in the Media, we could release ten fiction books. To ask someone to believe some of these allegations is to insult one's intelligence. This book serves to explain to the world how Jamaica's oppressive system works and explains why a country of world greats like Garvey, Marley and Bolt can be so burdened with crime and poverty."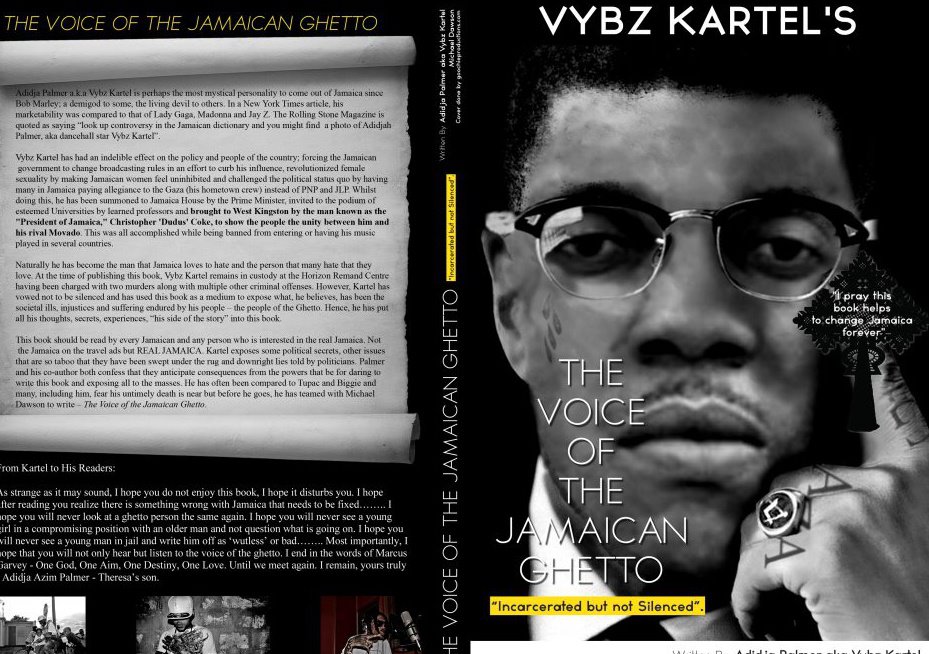 One notices that the Second Edition is printed mainly in the United Sates with new printing deals set up in Europe. Due to heavy demand the company's representatives will be travelling to Europe next month to choose distributors in each country there as the fight amongst distributors to control a territory has been one of the reasons why the company took some time to release a second edition after the first sold out.
Dawson explains that the international focus is a deliberate plan by him and the ace deejay as they felt that they can effect change in Jamaica by making more foreigners aware of what is going on in Jamaica so that international pressure can be put on the Jamaican powers that be to reduce political corruption and let the beautiful island prosper.
Regarding the burning question of the book being part of the CXC syllabus – the writer stated – "There is no question the book belongs in academia, read what Princeton said about it. However, I am not surprised – Jamaican politicians have blocked books before and they are doing that now but the people living in the Ghettos of Jamaica will be heard regardless of the fight."
At the rate of sales of the last edition and the documented demand seen on social media with fans pledging to drive miles just to get a copy, the question is how long will this Edition last? With the CD reaching number 6 on the Billboard Charts and Itunes Reggae Charts, will Kartel be the first Deejay to win a Grammy and have a Best Seller while behind bars – could be world