Police officers revealed moments ago that they discovered contraband in Vybz Kartel's jail cell earlier this week after Patrick "Roach" Samuels murder.
Police has declined to say whether or not Vybz Kartel, who is incarcerated, has anything to do with his former road manager's murder, however, the two had a bitter fallout a few years ago.
Roach was shot and killed approximately 4:30 a.m. Sunday morning along Mannings Hill Road in Kingston just moments after leaving a party. Police officers found his bullet riddle body slump over in his Chevy Avalanche.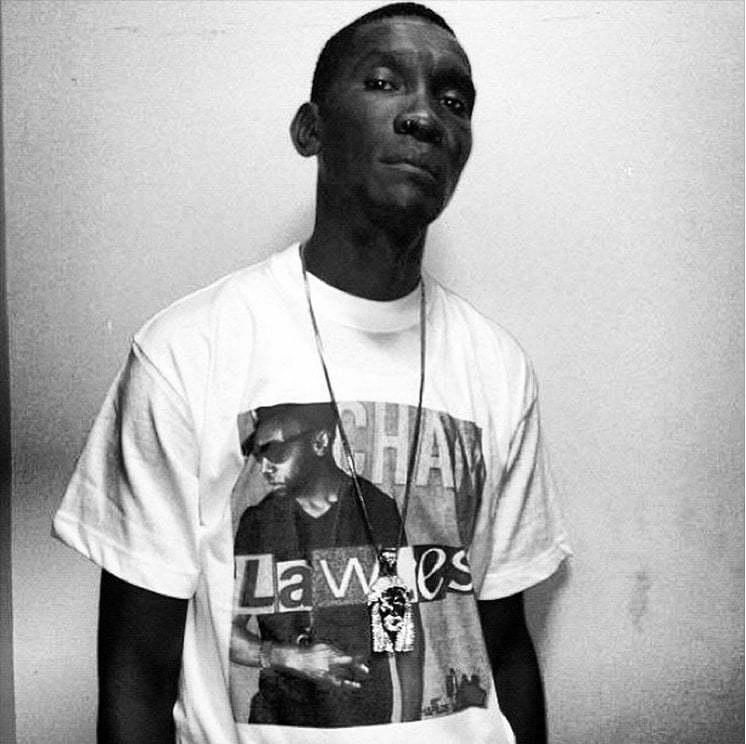 Shortly after Roach's murder, detectives conducted a thorough search of Vybz Kartel jail cell as part of their investigation where they found three flash drives and two cell phones.
Police say they also found a sim card and a paper with written instructions in the jail cell of Garfield Vassell, popularly known as Zebra. The instructions were allegedly written by a popular entertainer.
Detectives also revealed that they went back to the remand center on Monday to conduct another search and found a iPod and a DVD player in Vybz Kartel's jail cell. They also found another DVD player in Shawn "Storm" Campbell's jail cell.
Investigators are now analyzing the items for any evidence linking Vybz Kartel or the other men to Patrick Roach's murder.
Vybz Kartel, born Adidja Palmer, has been behind bars since September of 2011 on two murder charges. He was acquitted of one murder charge in June, 2013 and will be going on trial for the second charge in November.
Patrick "Roach" Samuels is a famed producer who has worked with dancehall acts including Vybz Kartel, Sean Paul, Mavado, and Beenie Man.
Roach was also Vybz Kartel's road manager in the early part of his career.
During a 2011 interview, Patrick Roach opened up about his relationship with Vybz Kartel after the two severed ties a few years earlier.
The nature of their split is still unknown, but sources told Urban Islandz that both Vybz Kartel and Patrick Roach have not been on speaking terms since their fallout.
Do you think Vybz Kartel has anything to do with Patrick Roach murder?
Your comments below.