Beyonce reportedly played referee in what almost turned out to be a massive brawl between Diddy and J. Cole at the MTV VMAs after party.
Sources told the NY Daily News that Beyonce was yelling on top of her voice for the fighting to stop.
"Diddy got in a fight with someone partying too close to him and his girlfriend [Cassie]," a guest revealed to New York Daily News'. "It was mayhem. Beyoncé was yelling to stop and Jay Z was separating people and getting people away from Bey."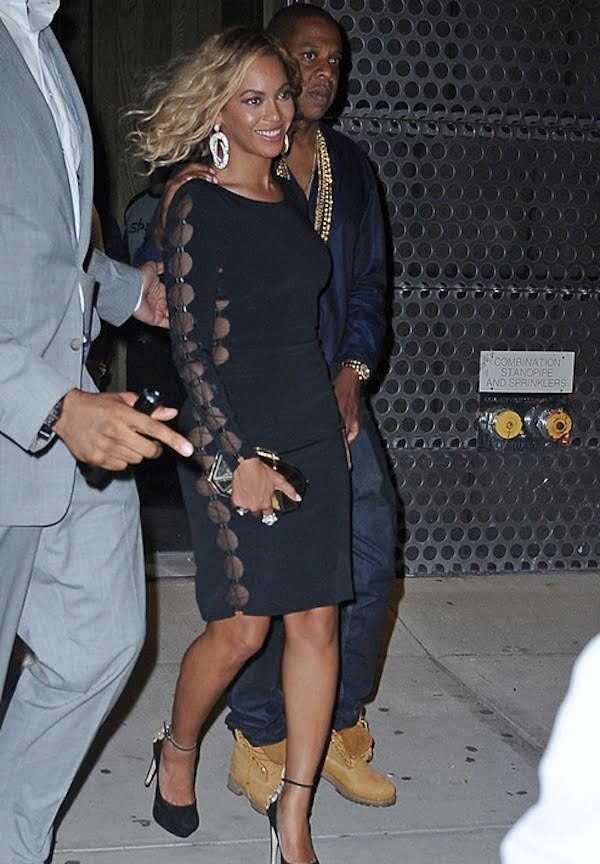 Additional reports suggest that J. Cole was saying a lot of disrespectful things to Diddy at the party. The two got into a heated exchange and a brawl almost ensued.
"J. Cole was saying inappropriate things to Sean Combs and his girlfriend, Cassie. Sean immediately pounced," a source revealed. "Some pushing and shoving happened. No punches were thrown, but it was a visible disturbance. A few bottles splashed to the floor and some partygoers were knocked over."
Jay-Z reportedly stepped in and had J. Cole escorted out the venue.
Both J. Cole and Diddy have since took to Twitter to deny the reports.
I usually don't address rumors but I got too much respect for my bro @JColeNC. We are friends. We just yell in public sometimes LOL #Fam

— Sean Diddy Combs (@iamdiddy) August 26, 2013
people will believe anything

— J. Cole (@JColeNC) August 27, 2013