Vybz Kartel is currently locked behind bars at the remand center but he is breathing a sigh of relief today after a not guilty verdict in the first of two murder charges against.
Yesterday Home Circuit Court judge Bryan Sykes instructed the jury to return a not guilty verdict after the prosecution case fell apart a week and a half after the trial started.
Dancehall has started to react to the verdict and a possible release for Vybz Kartel in the coming months if he is also freed on his second murder charge in November.
A popular dancehall star, who is a rival to Vybz Kartel, exclusively told Urban Islandz that he is delighted about the verdict.
"Addi have a lot to contribute to dancehall so the verdict can only be good for the business," the popular deejay said, requesting anonymity. "I personality didn't rate how the police deal with the situation because it seems them a carry feelings for him. A make up witness name phanton and all them things. So I am happy he is free of that charge."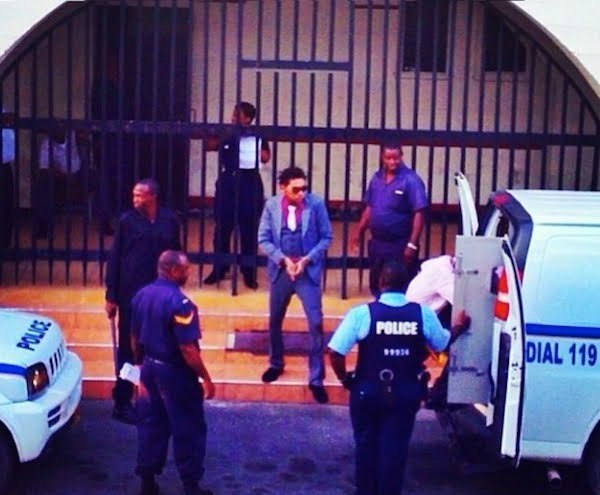 A popular producer also echoed similar sentiments that Jamaican authorities were trying to set up Vybz Kartel.
"The whole conspiracy thing a come to light now and it is just shameful," the popular producer told Urban Islandz. "I hope good sense will prevail and them free him on the second charge because it is just wrong to send an innocent man to prison."
Fans of Vybz Kartel and one of his most loyal protege Gaza Slim were ecstatic outside the Home Circuit Court after the verdict was read.
"I'm feeling superb. My prayers have not gone in vain," Gaza Slim said.
Fans were chanting "free the Worl'Boss" outside the court as police officers escorted him to jail.
Vybz Kartel will remain behind bars until his second murder trial in November.