Notice Productions C.E.O. Wayne Thompson better known as 'Unga' is today a much happier man; this following the recent antics of international multi-award winning Pop/R&B princess Rihanna. Antics! which have resulted in a significant spike in online viewership and renewed interest in one of his productions.
Rihanna in a home-made video now gone viral is seen sitting on what appears to be a flight of steps singing along to Busy Signal's – Come Over (Missing You); featured on the Heart & Soul Rhythm the song has seen a massive increase of over two million views in a matter of days. Checks online revealed that prior to her playful rendition the viewership on the official video stood at approximately 1.3 million which has now exceeded the 3.3 million mark.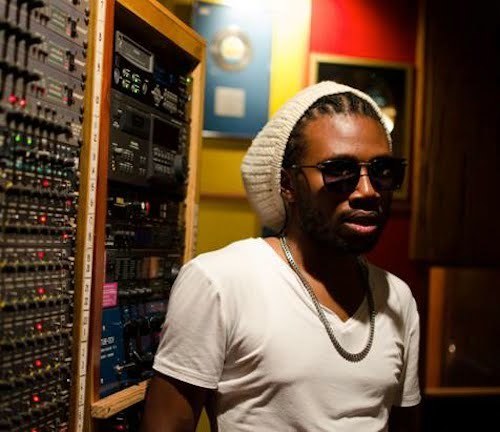 The increased viewership has also spawned the video making its way onto MTV IGGY, an official arm of MTV that relentlessly scours the globe in search of exciting young musicians creating the sounds of the future.
Unga, an accomplished producer and musician said he has been getting a lot of calls and positive feedback from various industry players across the world regarding the project.
In a statement to the media Unga explained, "Over the past couple of days I have been getting a lot of calls and feedback about the song and that's how I became aware of what Rihanna had done… for that I give thanks! But more importantly this proves once again the significant impact that Reggae music has around the globe."
In closing the musical virtuoso pleaded for the nation and its policy makers to respect and do more to uplift the Jamaican culture.
Meanwhile, Unga who recently collaborated with Reggae stalwart Jimmy Cliff is expected to release a new project titled Intransit Rhythm featuring musical heavyweights: Demarco, Jah Cure, Konshens, I-Octane, Christopher Martin, Ras Penco and Chevaughn among others.