Aidonia says he has endured many sleepless nights but still is enjoying being a dad.
The JOP head is clearly enjoying fatherhood and can be seen in the above photo feeding his 5 months old baby boy King Khalif.
"Whole lot of sleepless nights but me love it," Aidonia told Irie FM. "We love it and its a maturity also on a different level… otherwise from working I am always home so I get to spend a lot of time with my youth. Its a great blessings for me."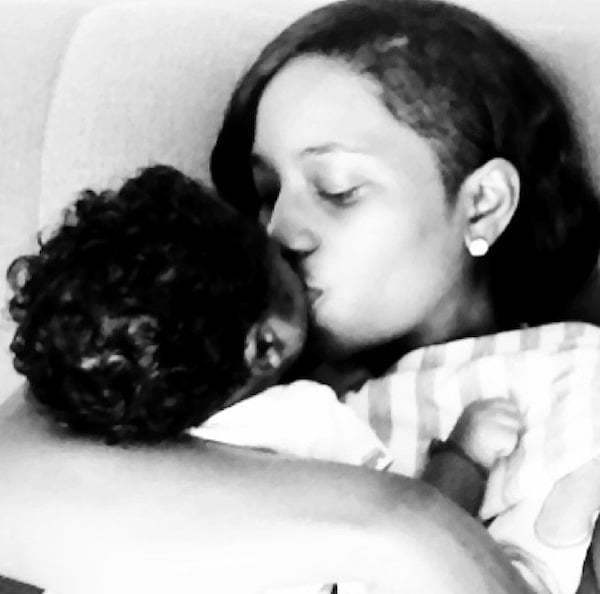 Aidonia, real name Sheldon Lawrence, and his fiance Kimberly Megan welcomed their first child together, King Khalif Lawrence, on January 25, 2013.
Aidonia recently launched his new Ladies Night series at the Quad Nightclub that will run throughout the summer.
The dancehall star is also gearing up for a big performance at Reggae Sumfest later this month in Montego Bay.