Chris Brown is getting some unwanted publicity today after a female steps forward with allegations the he assaulted her.
Deanna Gines told TMZ that Chris Brown shoved her to the ground at Ultra Lounge in Anaheim last week causing her severe injuries to her left knee.
According to the 24-year-old female, she was partying in the VIP section of the club while Chris Brown was performing at a gig at same club.
She said when the bar was about to close Chris Brown pushed her to the grown so hard it injured her knee.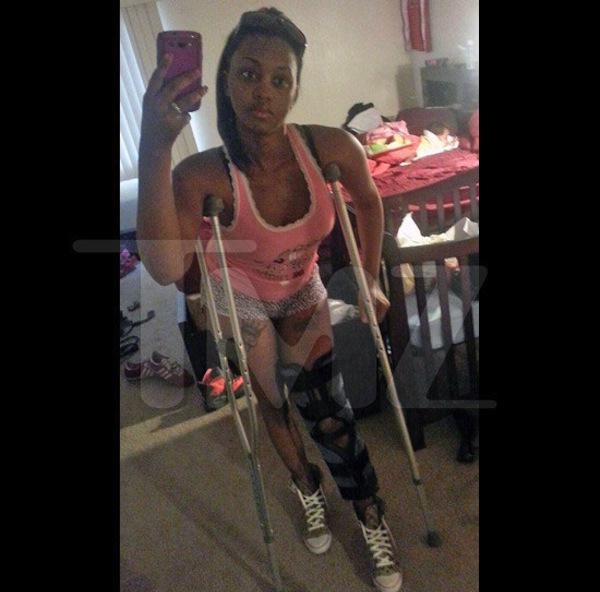 She received treatment at the hospital and filed a police report.
Chris Brown not too long ago denied the allegation on Twitter before going on a rant.
"I didn't do anything," Breezy tweeted.

"The devil is always working. If it wasn't for my faith and my fans, I would've quit music along time ago," Brown added on Twitter.

"I'm tired of it man," Chris Brown continues.
Police is investigating the incident.