Keep Flippa Mafia in your prayers.
The dancehall star, who now calls himself Flippa Moggela, was involved in a deadly car crash this morning along the Spur Tree Main Road in Manchester.
Sources close to the "Flossing King" deejay told Urban Islandz that the accident occured earlier this morning while Flippa was coming from a party.
"I want to let the fans know that Flippa is doing okay, his condition is now stable," the source said.
"Couple of us were coming from a dance when he lost control of his car and hit a pole on the side of the main road," the source told us.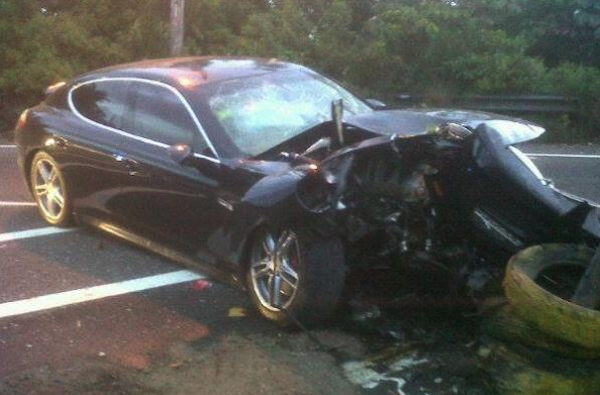 Flippa was rushed to a local hospital where he received treatment. The source told us preparations are being made to transfer him to a medical facility in Kingston.
The car, a Porsche Panamera S, was totalled.
Flippa Moggela, real name Andrew Davis, was also involved in a minor accident last month in Kingston when he crashed said Porsche.
Get well soon Flippa Moggela and get a designated driver.