Kanye West revealed the tracklisting for his upcoming controversial album Yeezus.
The incomplete tracklisting shows 9 tracks that Kanye previewed at a listening session in New York earlier this week.
Here is Yeezus tracklist:
1. On Site
2. Black Skinhead
3. I Am A God f. God
4. New Slaves f. Frank Ocean
5. Hold My Liquor f. Chief Keef & Justin Vernon (of Bon Iver)
6. I'm In It
7. Blood On The Leaves
8. Guilt Trip f. Travi$ Scott
9. Send It Up (Feat. King L)
10. Bound f. Charlie Wilson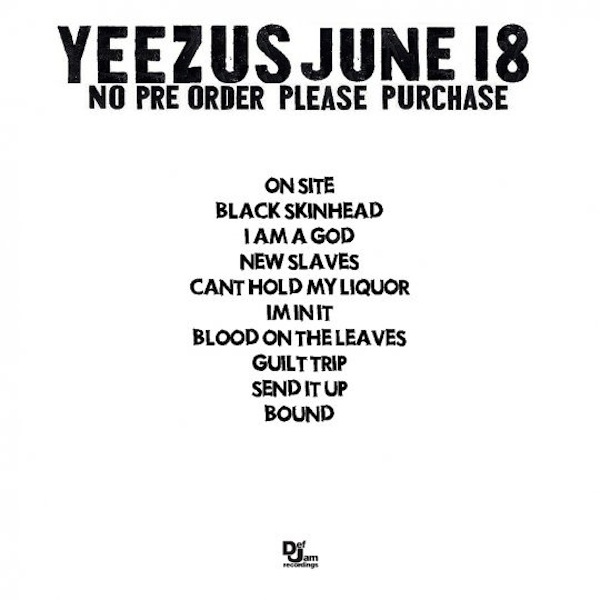 There is also a few other tracks Kanye West says he is saving for the final release of the album on June 18.
The tracks will feature appearances from King L, Chief Keef, Travi$ Scott, Justin Vernon of Bon Iver.
Yeezy also released a video showing him in the studio recording "I Am A God" with producer Rick Rubin.