Kelly Rowland brought some motivation to this year's Caribbean Fashion Week CFW.
Accompanied by two male dancers, Rowland took the stage clad in a leather overall and black workman boots to deliver her hit single "Motivation." She kept the crowd on its feet with her hit singles "Dilemma" and "Lay It On Me."
This is Kelly Rowland's second performance on CFW at the National Indoor Sports Centre.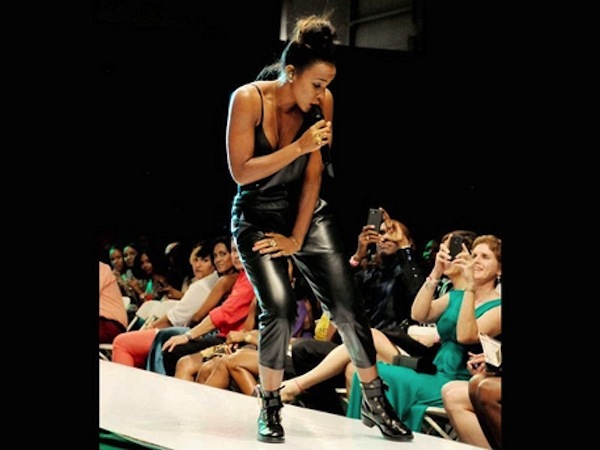 The fashion show saw several designers from Jamaica, the wider Caribbean and Africa showcasing their pieces.