After selling out a stadium in Paris with a record 80,000 fans, Rihanna then took her Diamonds World Tour to the United Kingdom.
The "Stay" singer is generating some bad press this week after turning up to her concert at Cardiff's Millennium Stadium two hours late.
PHOTO: Rihanna Flashes More Butt Cheeks On Instagram
Some 65,000 screaming converged on the stadium to see their idol performed. However, two hours after the doors were open Rihanna was no where to be found.
These are some tweets some fans send out.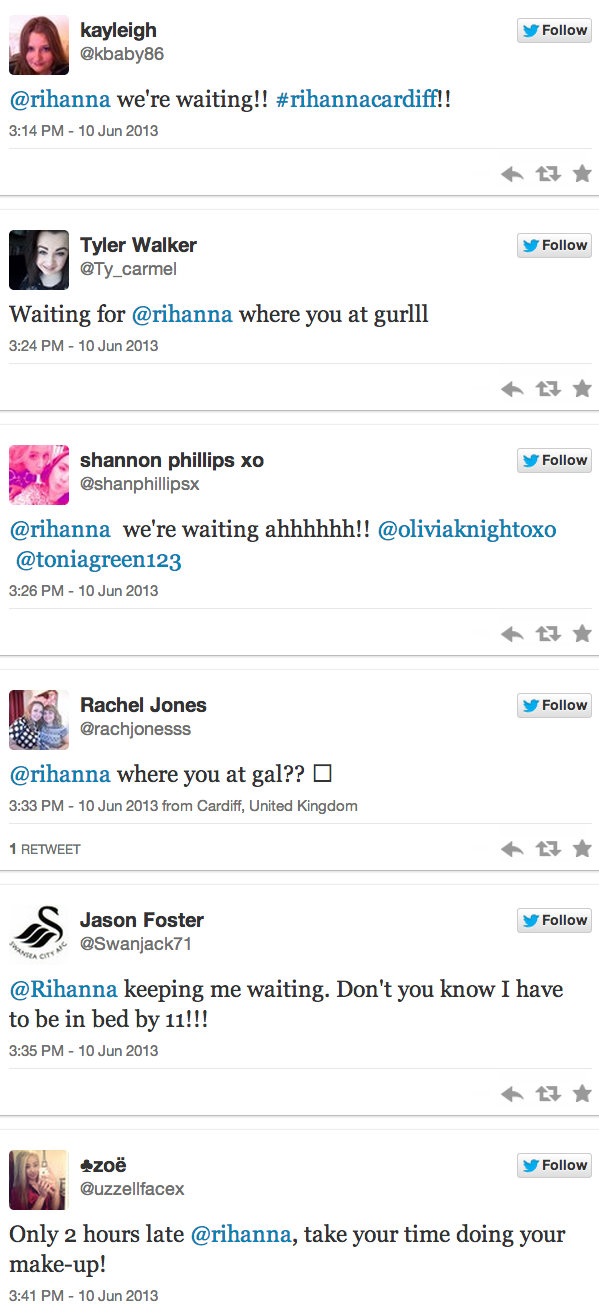 Fans also complained that Rihanna was lip-synching through her entire performance.
The good girl gone bad performed in Paris on the weekend and later party with friends at the VIP Room nightclub until 4 a.m.
Next Photo >>