Chad "Ochocinco" Johnson was sent straight to jail after he took his NFL antics to the courtroom.
The ex-NFL player appeared before a judge yesterday with his lawyer, Adam Swickle, in relation to his assault case involving his ex-wife Evelyn Lozada.
Chad Ochocinco Suing MTO And WSHH Over Leaked Sex Tape
TMZ obtained a video showing Johnson slapping his lawyer on the butt as Judge Kathleen McHugh handed down her ruling.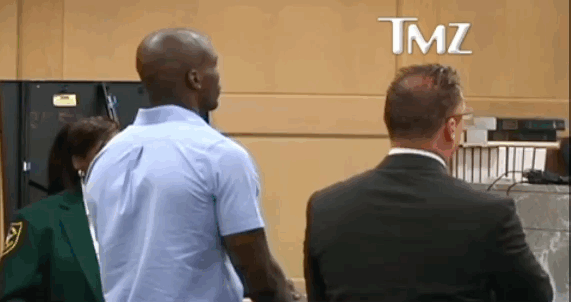 That angered the judge who then sentenced Johnson to 30 days in jail.
"There's nothing funny about what's going on here today," the judge told Johnson as onlooking in the court laugh.
"I had no intent to make this a joke, because my life is in shambles right now," Johnson replied.
Watch video below.