Mariah Carey performed on Good Morning America GMA this morning. But it wasn't her performance that made headlines, it was her wardrobe malfunction.
During her set at New York's Central Park on Friday one of the straps on her dress snapped almost exposing her breast.
"I love you Donatella, but it popped, darling," Carey said as two persons helped her contain her outfit.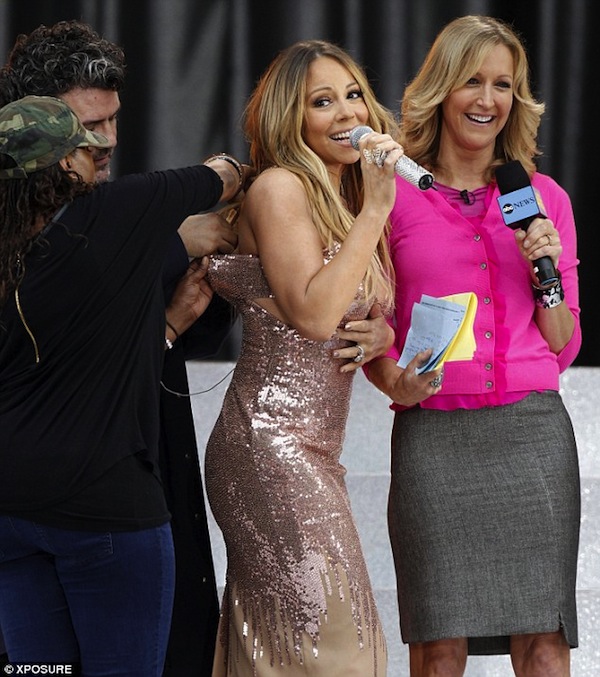 Miguel also joined the pop icon on stage to perform their collaborative single "#Beautiful."
"#Lambily!!! Thank you for standing in the rain while I was dealing with the ensem drama etc. I love you so much!" Carey tweeted after the show.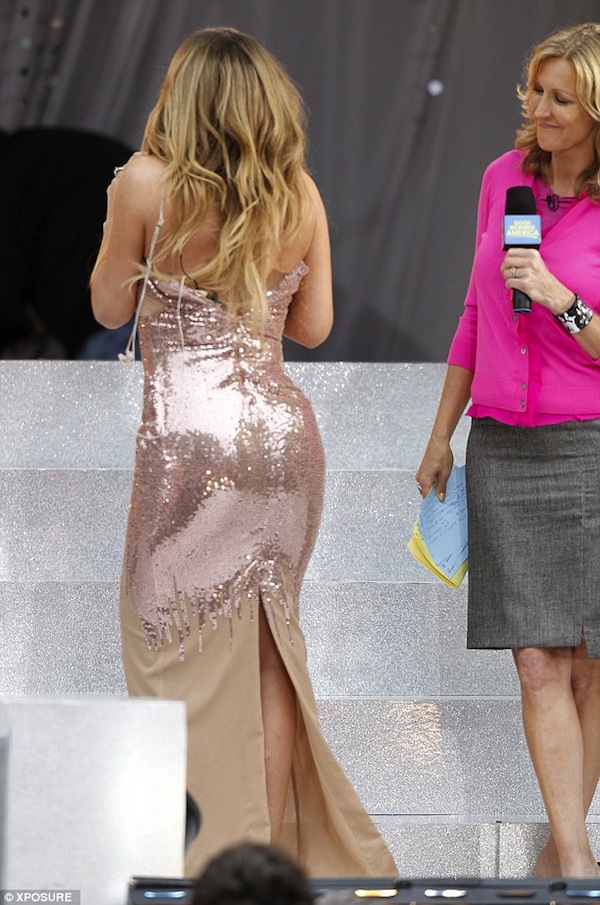 The concert marks the beginning of GMA summer concert series.
gallery