The first photo Yendi Phillipps bundle of joy Isreal McGregor hit the net.
Its been only 7 months since Yendi Phillipps and boyfriend Chino McGregor welcomed their first child together, a baby girl name Isreal McGregor. But she is growing up fast.
The Jamaican beauty queen and Digicel brand ambassador was snapped showing off the features of the Samsung Galaxy S4 to her friend Shauna-Gaye Hart who owns Babeelicious baby store in Kingston.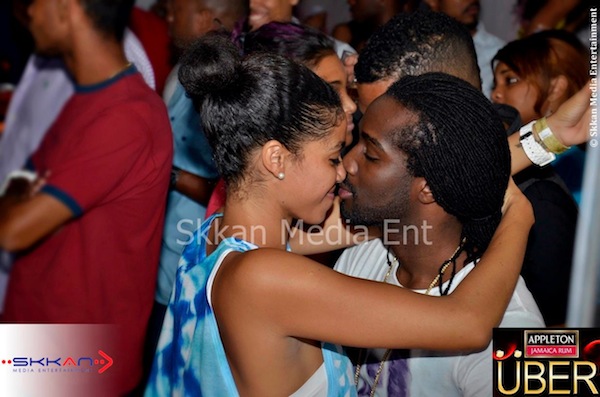 Also check out this recent photo of Yendi and Chino.