After going on an apology tour last week, Chris Brown was spotted partying hard on the weekend with a mystery blonde female.
Rihanna, who is currently on tour on the West Coast, was spotted courtside the Lakers versus Clippers game on Sunday.
Later that night she was spotted hitting the club with her girls, while Chris Brown was at another club partying just blocks away.
Rumors are that Chris Brown and his boys left the club with a few chicks.
Some new rumors surfaced last week claiming that Rihanna and Chris Brown might have hit a another bad patch in their relationship. The couple has not seen together since last month.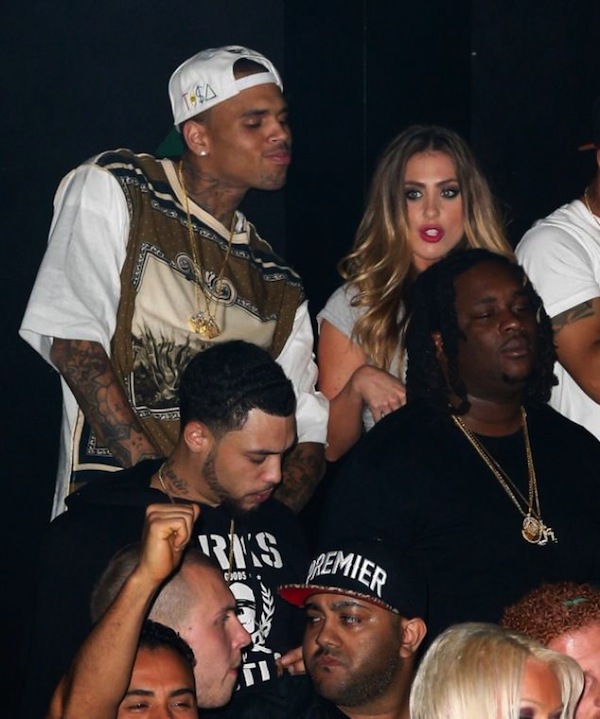 Chris Brown is currently working on his upcoming album X, due later this year.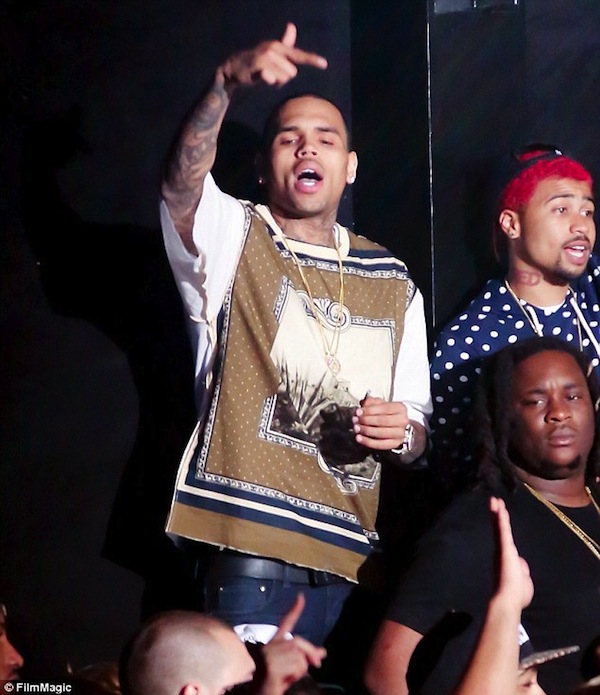 gallery