Jay-Z, Rick Ross and Timbaland in the same studio can only mean one thing, epic.
While Beyonce is busy rehearsing for her upcoming tour and taking photos for magazines, her husband Jay-Z is in the studio with the Bawse and power producer Timbaland.
Jay-Z is rumored to be working on a new album, however, details of the project is not yet known.
DJ Khaled was also spotted up in the studio.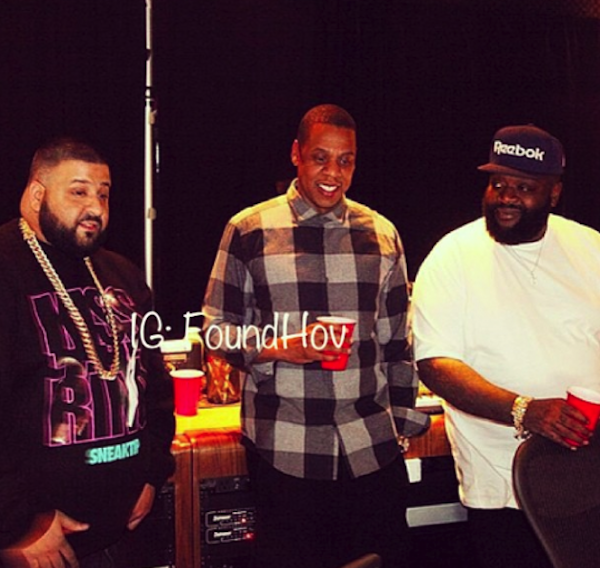 The rap kingpin recently collaborated with Justin Timberlake and also did a killer verse for Kendrick Lamar's smash hit "B–ch Don't Kill My Vibe" remix.
Rick Ross is also working on his forthcoming album.