Nicki Minaj recently dropped $400,000 on a brand new Maybach.
With an estimated net worth of $25 million, Nicki Minaj can afford to pay for her Maybach cash.
The American Idol judge posed for a photo beside her new whip rocking a $1500 Christian Louboutin Aeronotoc Calf Hair & Lace Red Sole Bootie and a $1300 oschino Ceap and Chic Plaid Blazer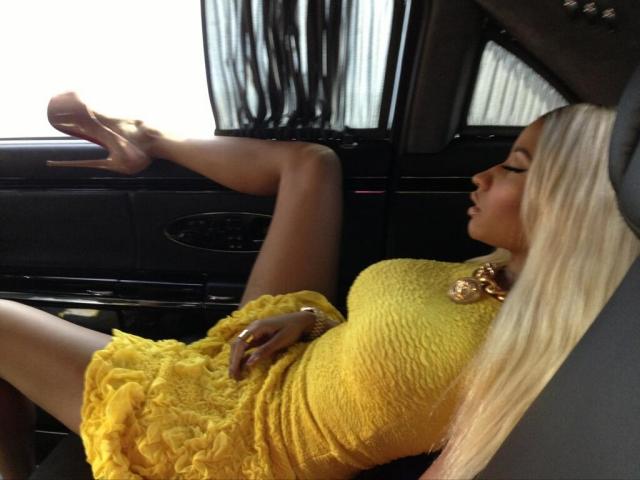 Nicki Minaj is currently working on her upcoming album due n=later this year.