Nicki Minaj is stunting like Weezy daddy.
Nicki Minaj squeezed her assets into a skin tight pants and put on her biker jacket and helmet for a ride to the supermarket yesterday.
The "Super Bass" rapper tweeted a photo of herself posing on her Kawasaki motorbike.
"I'm big willy no bike gear," Nicki Minaj tweeted.
She then tweeted a photo of herself inside the store with her helmet still on.
'#SupermarketRealness #LeftmyHelmetOnRealness #vrrrrrooooommmm.' she wrote on Twitter.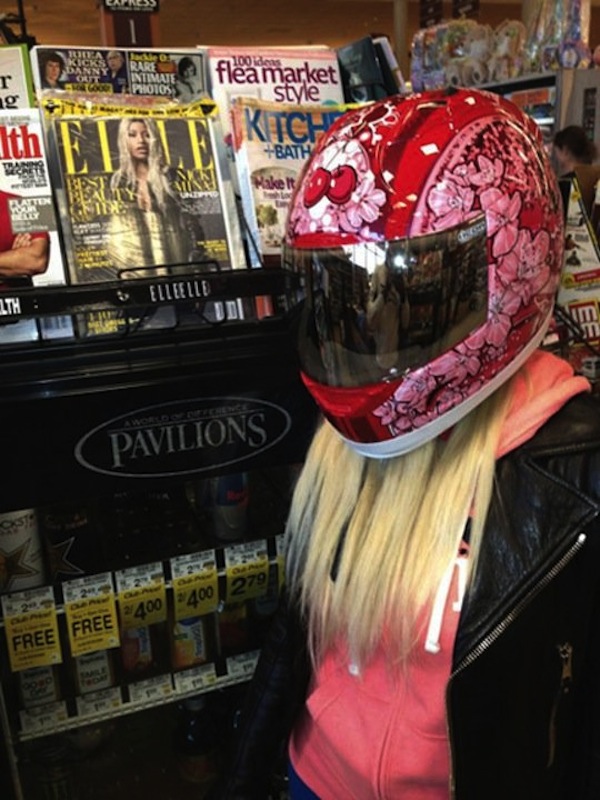 Nicki Minaj has been rocking the same blonde hairstyle since the start of the year as part of her new campaign to revamp her style.
Check more photos below of Nicki Minaj new look.