Rapper Lil Wayne has had a rough week.
After a brief stint in the hospital on Tuesday due to a seizure, Lil Wayne was again rushed to a Los Angeles hospital on Friday after another seizure.
Now New reports alleges that Lil Wayne's seizure attack on Friday evening was due to an accidental overdose from drinking Sizzurp.
The YMCMB honcho was listed in critical condition last night but was stabilized by doctors early this morning.
Sizzurp, also known as syrup or pink drink, is a highly addictive concoction used to get high.
The drink is made by combining Coca-Cola with prescription-strength cough syrup. The drink is typically sipped from a Styrofoam cup.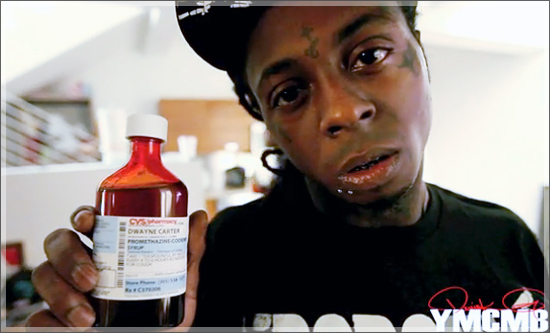 Codeine and promethazine are the two active ingredients found in prescription-strength cough syrup. These two ingredients are the main source of the high.
Codeine is the same addictive ingredient found in prescription pain medicine.
There are multiple rumors circulating around various gossip media claiming that Lil Wayne drank a bootleg version of sizzurp resulting in an accidental overdose that lead to a brutal seizure attack.
The New Orleans native rapper is listed in stable condition up to the time of this publication, but his condition was listed as critical late Friday afternoon.
Several of his celebrity friends have since visited him in the hospital including Drake, Chris Paul, Mack Maine, Birdman and Nicki Minaj.
Your comments below.