Nicki Minaj continues to make strides in the style department with a cover on Elle Magazine upcoming issue.
After axing her entire style team, Nicki Minaj is toning down her outlandish style and she will be debuting her new look in the April issue of the magazine.
During her interview with the magazine, the 30-year-old rapper opens up about her new look, being bullied in high school and more.
Check out some excerpt from her spread below:
On her dramatic make-under for her ELLE photo shoot:

"When I saw myself with barely any makeup at, it was such a… like, I'm so, so attached to my pink lipstick, it's hard. I feel that it's become a part of me. To go in front of the camera, without pink lips or big ol' crazy lashes— you know, nothing— I felt naked. It was scary! So this photo shoot was a real accomplishment in my eyes."

On experiencing bullying in school as a child:

"I went through a lot of bullying early on. Girls made my life a living hell. We had come to America from a different country. My brother and I had accents. It was very tough. So I've always put up this wall— it was a self-defense mechanism growing up— because I was almost expecting people to attack me. And I still have it. It's sad."
The magazine hit newsstands later this month.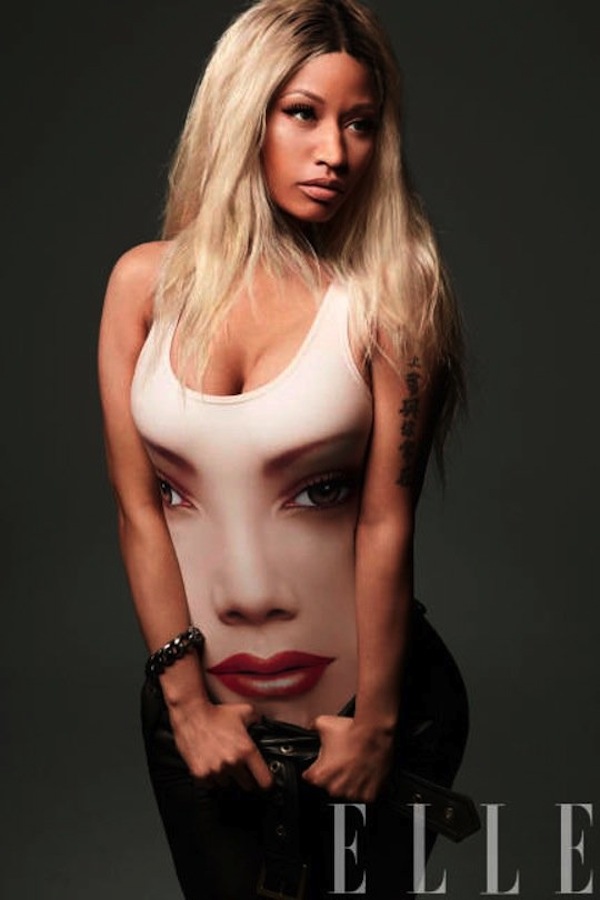 Do you like Nicki Minaj new look?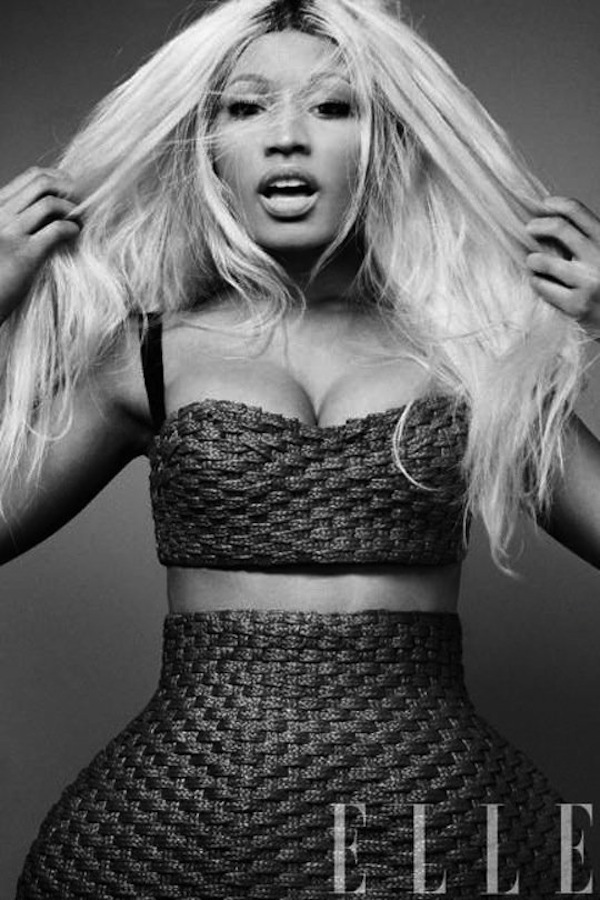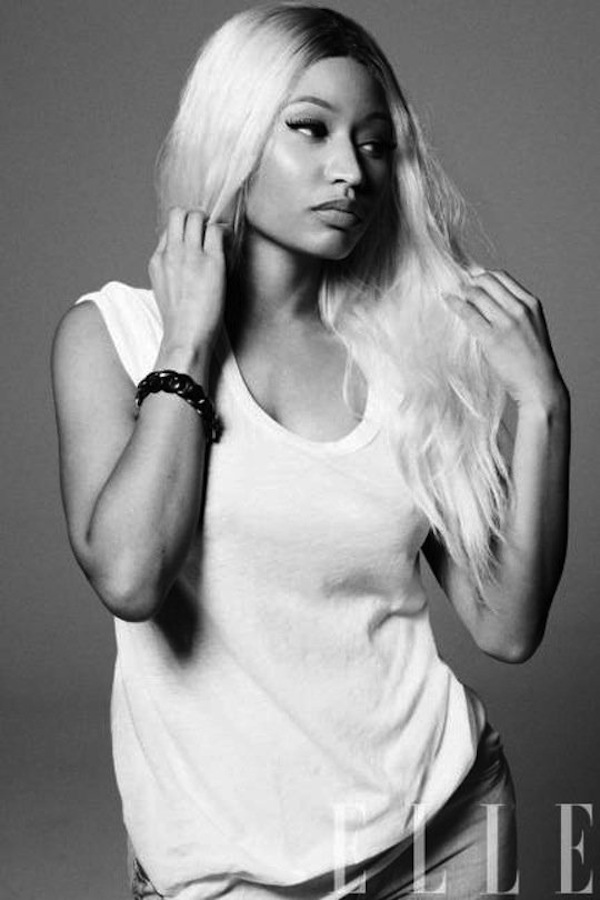 gallery"51847,51846,51845,51844,51843,51842″]