Nas has more than one baby mama drama.
Future is not the only rapper getting some heat from an ex-girlfriend/baby mother.
Rap icon Nas became a trending topic on Twitter on Grammy Night, and its all triggered from a few tweets from Carmen, mother of his daughter.
Apparently, Carmen was mad at Nas for not taking his daughter Destiny to the Grammys and uses Twitter to lash out at the rapper.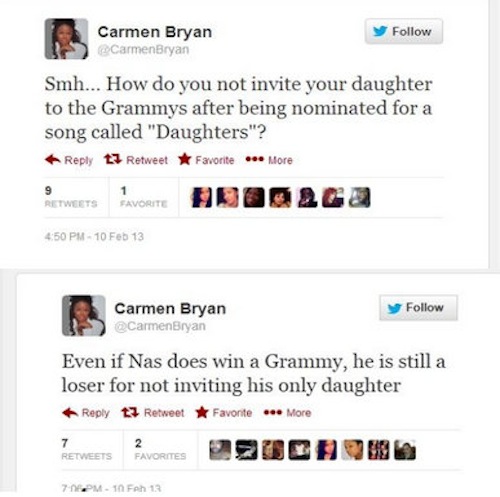 Her rant continued.
"Perhaps her father should be talking to her and spending more time with her so he can really get to know her."
"Destiny will be 18 in 2 months. Over it!"
Nas did not respond to the tweets.