Rihanna jumped back in her fur coat yesterday and jetted out of New York City to her Los Angeles home.
Rihanna goes back to her long locks after a brief affair with short hair this past week.
Rihanna arrived in NYC a few days ago for a business meeting with her boss Jay-Z.
The Bajan pop beauty has been busy rehearsing hard for her upcoming Diamond World tour starting this month in Bufalo, New York.
RiRi also snagged another magazine cover, this time on Rolling Stone. During her interview with the mag, she spoke candidly on her relationship with Chris Brown.
"He has a fantastic heart," Rihanna said about Breezy. "He's giving and loving. And he's fun to be around. That's what I love about him – he always makes me laugh. All I want to do is laugh, really – and I do that with him."
See more photos of Rihanna below.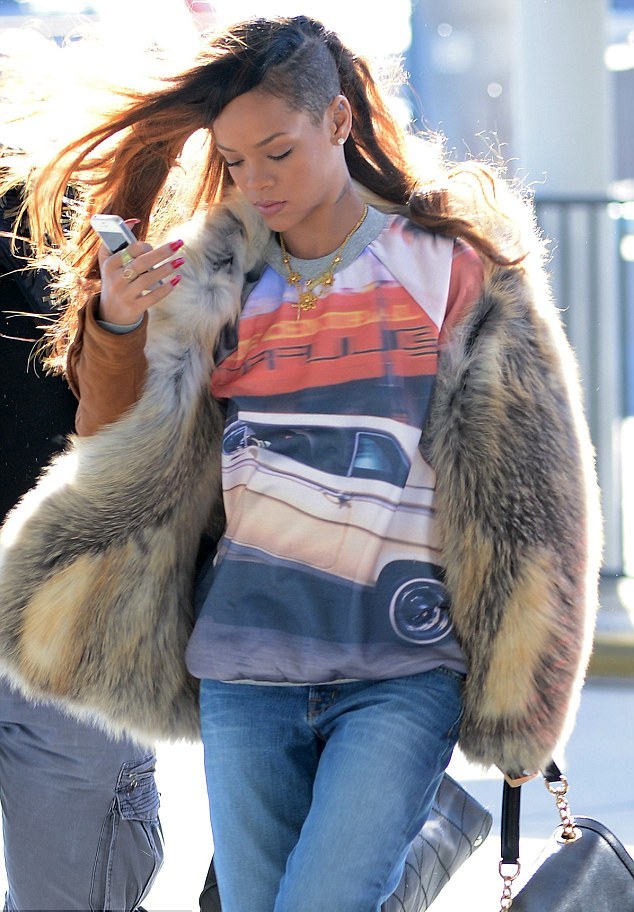 gallery