Miami rapper Rick Ross was spotted celebrating his 37th birthday at LIV nightclub in Miami on the night before a gun man almost took his life.
The Maybach Music Group chief crashed his Rolls Royce in Fort Lauderdale early Monday morning after a drive-by shooting shooter rain bullets on his vehicle.
Rick Ross was spotted partying with friends including Fabolous, French Montana, and Diddy. Ross performed his new single "Box Chevy" with fellow Miami rapper French Montana.
Police are still investigating the incident that sent shock-waves through the hip-hop community.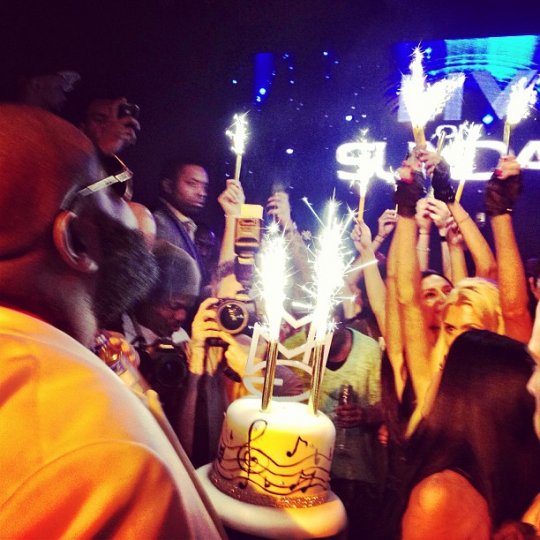 gallery