Hip-hop's most PDA couple Wiz Khalifa and Amber Rose ring in the new year together low key.
The couple shared a few photos on Instagram of themselves chilling with each other on new years eve.
"My family is dope," the O.N.I.F.C. rapper captioned one of the photo of him rubbing Amber Rose baby bump.
The West Coast rapper could get an early gift for 2013 as Amber Rose is due to give birth in a matter of weeks.
Wiz also shared a pic of him and Chris Brown in the studio.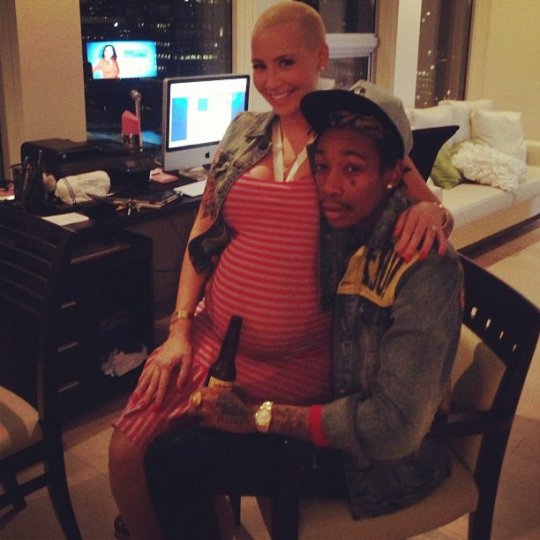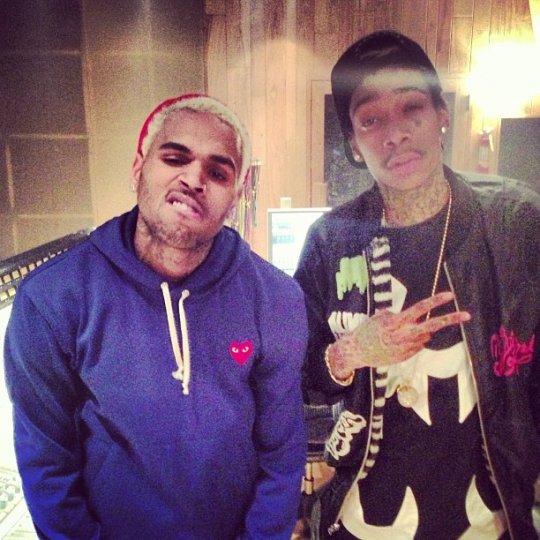 gallery