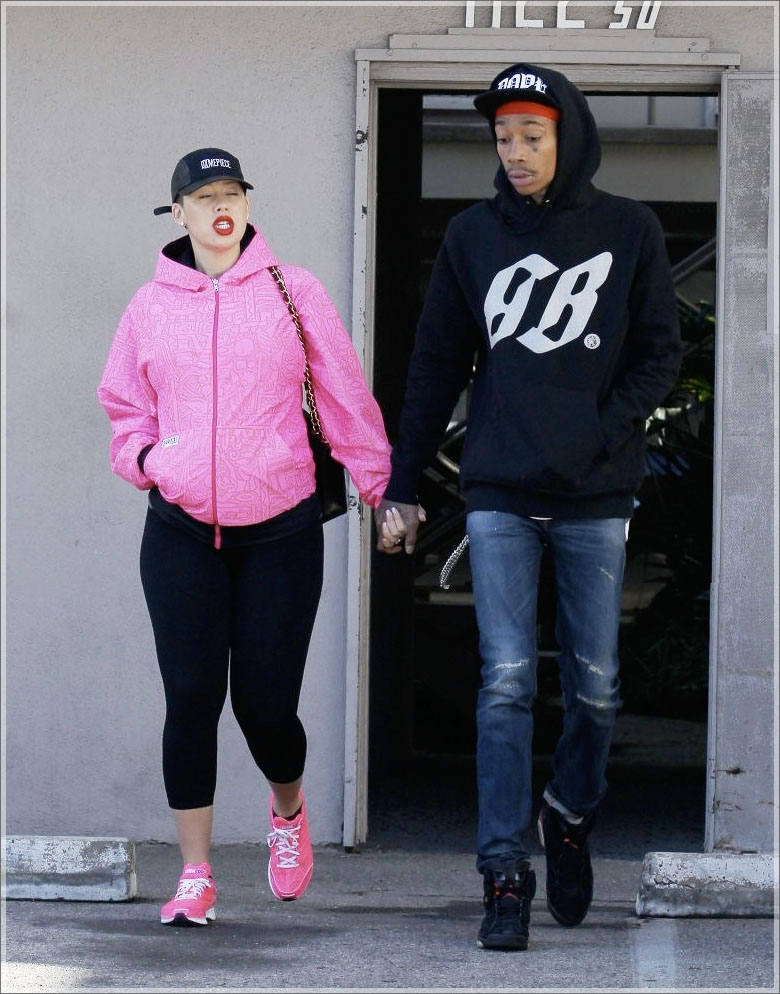 Wiz Khalifa is being a good dad. Not only did the rapper quit smoking weed, but he also took time out his tour to accompany his fiancee Amber Rose to the doctor.
The two love birds were spotted last week going in for a doctors appointment in Beverly Hills last week.
Rose, who quit dying her hair blonde for her baby, says she can't wait to pop so she can go back to her signature hairstyle.
"Can't wait to get back to my Blonde ceaser after my Lil monkey boy is born I miss it," Amber Rose tweeted.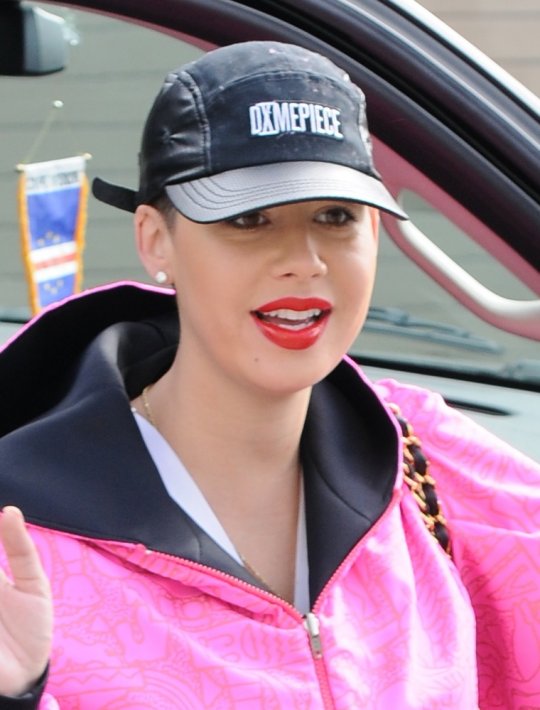 gallery