Jay-Z christened the new Barclays Center in Brooklyn last weekend with the first of a total of eight concerts.
Jigga was beaming with pride as he took the stage in his hometown in front of over 18,000 people.
"I want to thank you, Brooklyn, New York City, for making me the man I am today," Jay-Z said. "Like I said, everybody's from Brooklyn tonight."
Jay-Z was also joined on stage by hip-hop legend Big Daddy Kane, who performed his classics "Ain't No Half Steppin'" and "Warm It Up, Kane." Jay-Z also paid homage to the late Brooklyn rap icon Notorious BIG.
Spotted in the audience were Jay-Z's wife Beyonce, friends J. Cole, Pharrell, Magic Johnson, The-Dream, Ange Martinez, Dave Chappelle, and Ester Dean.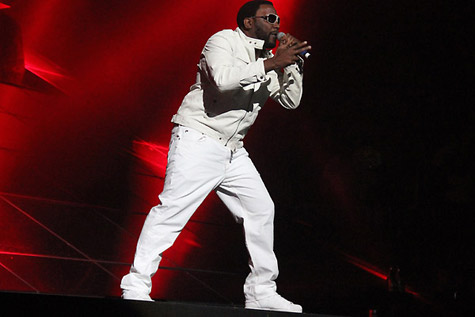 gallery"39674″]