Like many other MTV Video Music Awards in the past, this years awards show had its memorable moments like Amber Rose announcing her pregnancy and Rihanna and Chris Brown kissing and many more.
We found some candid behind the scenes photos of what some of your favourite celebrities were doing behind the scenes including Katy Perry, Drake, Lil Wayne, Nicki Minaj, Rihanna, Gabby Douglas, 2 Chainz, Alicia Keys and more.
Chris Brown was spotted chatting up a storm with Olympian Aly Raisman, while Rihanna and Katy Perry was spotted hanging out with Nicki Minaj. Check out some of these photos below.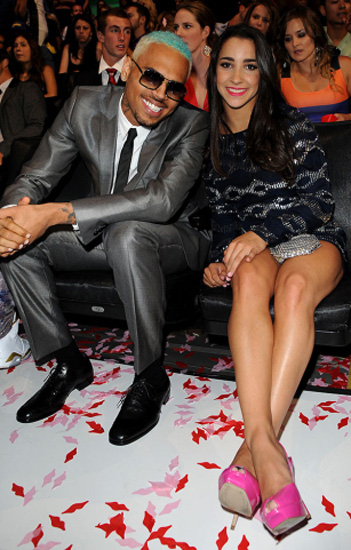 gallery