Sprint King Usain Bolt was honored by his favourite club Manchester United on Saturday.
The most famous athlete on the planet was guest of honour at Old Trafford, where he provides the inspiration for a 3-2 United win over Fulham.
"I shook their hands before they went on the field so I guess I was a good luck charm," Usain Bolt said.
Fans get a chance to see Bolt on the field showing off his three gold medals from the 2012 London Olympic Games. The crowd shouted "sign him up!"
Bolt, who was spotted talking to Sir Alex Ferguson, was presented with two Manchester United jerseys with his name and best 100m times on them 9.58 and 9.63.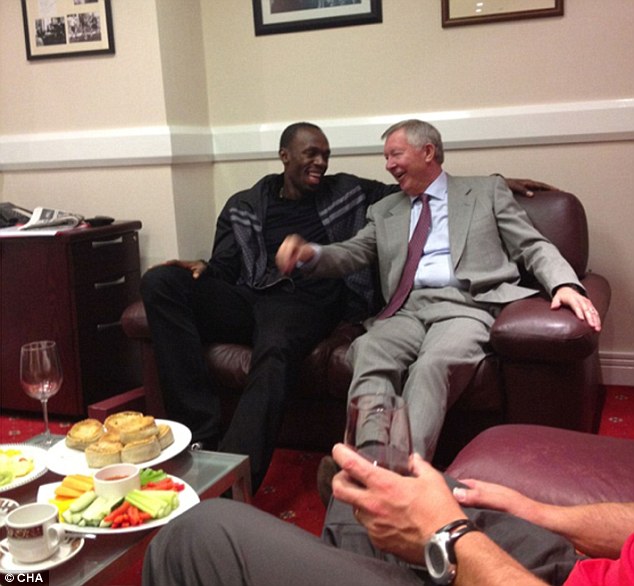 Usain Bolt and Sir Alex Ferguson.
gallery