Sunshine girl Rihanna looks very happy when she arrived in Tokyo, Japan on Thursday for the Summer Sonic Festival.
The Bajan pop beauty donned a dark green leather jacket over a black Versace T-shirt, Gucci purse, and jeans pants as she smile for the camera at the Narita International Airport.
Rihanna will perform at the Summer Sonic Fest in Tokyo on Saturday before heading to Osaka on Sunday. Rihanna will share the stage with the likes of Ke$ha, Pitbull, Nelly Furtado, Azealia Banks, and more.
Rihanna, who brought her dad on the trip with her, tweeted, "Me and pops spent his entire bday on the plane!!! SMH!!"
Rihanna's highly anticipated interview with Oprah Winfrey will be aired this Sunday at 9 p.m. Est. on OWN. She is also nominated five times for the upcoming 2012 MTV Video Music Awards.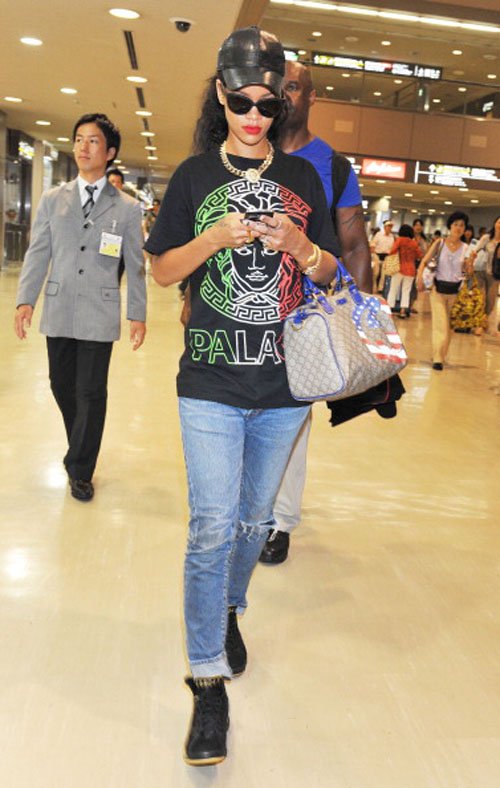 gallery